Airobotics planning to raise $50 million at $240 million valuation in TASE IPO
The drone manufacturer has raised $132 million to date and is in the midst of building a center in Dubai
Israeli UAV company Airobotics Ltd. is eyeing an IPO on the Tel Aviv Stock Exchange, with the goal of raising $50 million at a $240 million valuation.

Airobotics co-founder and CEO Ran Krauss confirmed the IPO but refused to address the figures, saying "we want to go public and are hard at work on preparing a prospectus." It is estimated that the IPO will take place in May. In the past, the company specialized in developing unmanned aircraft and selling them to industry players, but it has shifted to offering mapping and data services, producing the drones for infrastructure and city mapping services, and selling the data to various stakeholders.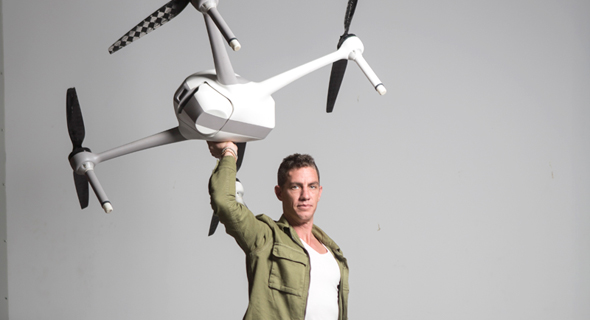 Airobotics CEO Ran Krauss. Photo: Tommy Harpaz

The Israeli company has raised $132 million to date and employs more than 80 people, most of them in Israel. It is currently active in Singapore, Houston, and Tel Aviv, with another center under construction in Dubai.

Previous investors include Charles River Ventures, BlueRun Ventures, Pavilion Capital, and OurCrowd, as well as private inventors like outgoing Waze CEO Noam Bardin. The company was founded in 2014 by Krauss and Meir Kleiner.