Pinecone raises $10 million to develop AI database
Company is run by former creators of Amazon's artificial intelligence platform AWS, and plans to use funds for doubling its workforce in coming year
Israeli artificial intelligence company Pinecone, the developer of machine learning infrastructure for the cloud, announced on Wednesday that it raised $10 million in seed funding. The round was led by the Wing Venture Capital. Peter Wagner, the Founding Partner of Wing, who was one of the first investors in Snowflake, has joined Pinecone's board. Pinecone's system was built by the same team that created Amazon SageMaker, the corporation's solution for machine learning and artificial intelligence, and was founded by Dr. Edo Liberty, formerly a scientist and director at Amazon AWS. The company employs 10 people, is based out of Tel Aviv, and plans to use the funds to double its workforce over the coming year.

Artificial intelligence companies use embedders to present information - from documents, images and videos, to user characterization. Existing databases and search engines have developed a way to process tabular information or documents, but aren't yet adapted to process vectors in real-time on a broad scale. As a result, in recent years companies who use AI are forced to build their own solutions.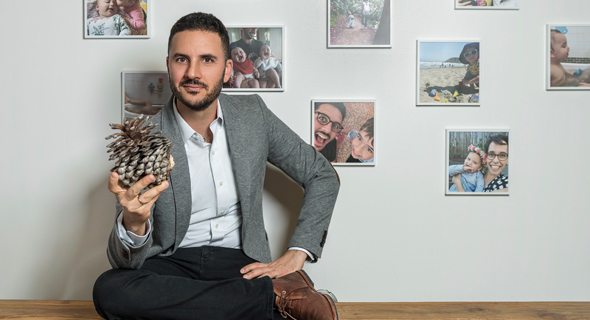 CEO of Pinecone Edo Liberty. Photo: Pinecone
Pinecone's database allows infrastructure and ML engineers to process and index billions of high-dimensional vectors in real-time without development efforts. In that way, companies can retrieve information to answer queries, by finding similar vectors, with sharp accuracy and within milliseconds. For example, one of the largest retailers in the world reported that using Pinecon's system for offering buyer recommendations to customers on its website via its deep learning models, grew its revenues by 18.5% in comparison to existing solutions. "Leading techies are starting to rely on machine learning. Pinecone provides them with the necessary technology which was supposed to only be in the hands of only a few large tech corporations," said Liberty, founder and CEO of Pinecone.
"Modern organizations and businesses are based on data, and they are transitioning to the future with the help of AI. Similar to the way that companies like Snowflake have set in motion a data revolution, Pinecone is expected to strengthen its data teams and enable companies to adopt AI technologies," Wagner said.
Pinecone's founding team has previously built systems for machine learning on a global scale. Liberty has managed Yahoo's ML platform, after managing Amazon's AI labs, including the one where his team created Amazon SageMaker. Amir Sadoughi heads the company's engineering team, and is a former senior engineer at Amazon Cloud Services, and led SageMaker's engineering development.
Pinecone, which was founded in 2019, includes a team of engineers who have built AI platforms for Amazon AWS AI, Google, Facebook, and Yahoo, and whose scientists have published over 100 academic articles and patents in the field of ML, data, distributed systems, and algorithms. The company has offices in Silicon Valley, New York, and Tel Aviv. One of the company's investors leads the Wing fund, which invests in company business technologies such as Cohesity, Snowflake, and Gong.