Israel-Scandinavia trade yet to realize its full potential
Automobile, telecom, energy, cleantech, biotech and maritime among sectors primed for Israeli innovation
Israeli trade with Scandinavia reached almost 2 billion euros in 2019, but according to the Ambassador of Sweden to Israel, Erik Ullenhag, Israeli-Nordic trade has even greater unrealized potential. Israeli export to Scandinavia amounted to 1.1 billion euros in total in 2019, while imports were at 763 million euros.
Sweden leads the way among the Nordic countries with 300 million euros of export to Israel in 2019, and its Ambassador spoke recently of the opportunities he identifies for Israeli companies in Sweden and the way in which the Israeli ecosystem complements that of Scandinavia. "Sweden has several very good universities and therefore a strong ecosystem for science and innovation. The Telecom and IT-clusters are especially advanced which should be interesting for Israeli companies. As in Israel, Sweden has a highly educated and qualified workforce and both countries are very innovative," Ullenhag said during a virtual event organized by multinational law firm DLA Piper, titled: Business Opportunities and Investment Trends Between Israel and the Nordics. "Israel's unique ecosystem is very successful at catering to the needs brought up by constant changes. Cooperation with the innovative Swedish ecosystem can create synergy benefits for both Israeli and Swedish companies."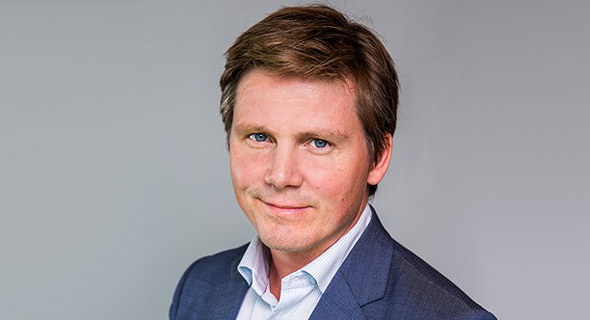 Ambassador of Sweden to Israel, Erik Ullenhag. Photo: Kristian Pohl/Regeringskansliet
The event, held in collaboration with Axis Innovation, examined business opportunities and investment trends to consider when investing in the Nordic countries. The participants stressed the ease of doing business in the Nordic region and the key industries in the respective countries, which include automobile and telecom (Sweden), energy and cleantech (Finland), oil & gas and biotech (Norway), and design, innovation and maritime (Denmark).
"During 2020, DLA Piper had several activities with Israeli companies, for example, it supported Enlight, a Tel Aviv publicly listed company, when investing in one of the largest wind projects in Europe. DLA Piper Denmark assisted Sapiens, a Tel Aviv and New York-listed tech company, with the acquisition of Tia Technology," said Jens Krogh Petersen, Head of Corporate, Partner DLA Piper Denmark.
"The Nordic region is rich in natural resources and in the forefront of specific sectors such as maritime, life science and technology," said Camilla Wollan, Partner DLA Piper Norway. "A vast and vibrant startup scene gives a possibility to find up-and-coming tech innovations and an ability to share best practices. The environmental awareness is high in the region which gives a high focus on renewable energy such as wind, solar and hydropower. Norway is the biggest market in Europe for electric vehicles."
Salla Tuominen, Partner DLA Piper Finland, explained why Israeli companies should invest in Nordic countries. "The Nordic region is financially prosperous and a region of 27 million people. The governments support innovation through a range of different measures and support schemes available to the startups," she said. "The Nordics are also famous for their stability, continuity and predictability in the business environment. The infrastructure is reliable, and the society open minded with a focus on green innovations and equality."