"Space will be the dominant economy in the next 20 or 30 years"
During Israeli Space Week event entrepreneurs, scientists, and educators gather to discuss the impacts of the space sector, which is expected to become a $1-$3 trillion industry
Despite the ongoing pandemic and local lockdowns in Israel, Israeli Space Week took off this past week as planned, albeit in an online format. Many spacetech entrepreneurs, government agency officials, astronauts, scientists, and space experts participated in a variety of panels, discussions, and workshops sponsored by the Ramon Foundation and Calcalist during the Ramon Science Communications Conference. The theme this year was embracing spacetech startups and helping Israeli ones break into the commercial sector and the NewSpace trend.

CTech spoke with several participants who relayed their thoughts on how the NewSpace trend can continue to boom.

Shattering stereotypes in the spacetech sector

Aerospace and defense professional and popular science communicator Kellie Gerardi said that first stereotypes need to change, and just like in high tech, the arena has an urgent need for many diverse positions, not only technical ones. "One aspect that even proceeds into the field of spacetech, is communication. We must find a way to put scientific stories into digestible, easy to understand sound bites. It becomes more engaging and helps the public understand science when you understand what companies and scientists do every day."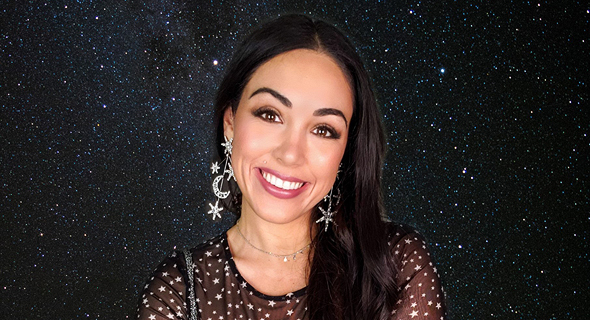 Aerospace and defense professional and popular science communicator Kellie Gerardi

Gerardi told of how she had gone from writing press releases to leading to leading business development for a commercial spaceflight company. Now, she works in citizen science, trying to understand how humans will build space settlements, studying the human aspect of spaceflight, and is a part of Project Possum, which entails research in microgravity, evaluating space suits, and conducting research on zero gravity and analog environments. "After the space shuttle program retired, I realized that the commercial industry is coming in to fill that gap, and the ecosystem is there to fill that space. NASA isn't the only game in town," she said.

One thing that definitely stood out to her as a woman was the lack of women in the field. "If you make a mistake in this field, you feel as if it's a reflection on all women in STEM," and often had to hide her femininity, but noted that the field is becoming more diverse. "In the future, I think that suborbital spaceflight will be a great equalizer, and will create a great connective tissue between all skill sets and peoples."

Part of a feedback loop

Mentor and organizer of the Ramon Conference Kovi Rose said that Israeli spacetech, in particular, is interested in doing collaborations on a global scale, which also includes having people from different backgrounds. "One of the big goals is to encourage diversity in STEM fields. That starts by having more women on our panels. I think that's one of the best ways to encourage young girls to pursue these fields is to have women on board. You can't tell young girls, 'here, look up to this male figure, and maybe one day that could be you, in like 20 years," he said.

It's also crucial for investors to understand that space is difficult and may present more difficulties than other startups. "Science can be hard sometimes. You need to really care about what you're doing and know it's accessible. It's a feedback loop, we must look forward and invest backwards, to make sure that the next generation is able to switch us out as we move forward," he said.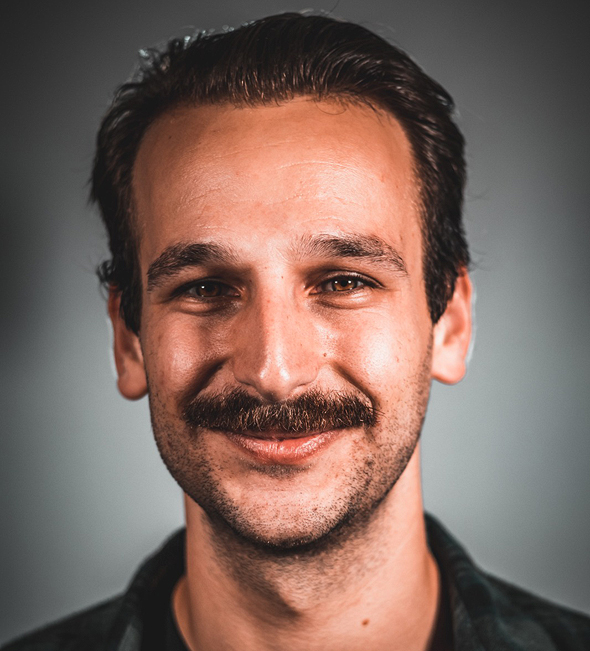 Mentor at the Ramon Foundation Kovi Rose. Photo: Richard Bourque Photography

Israel should look to the booming U.S. aerospace industry as a model

Shelli Brunswick, COO of the Space Foundation, an educational and business institution based out of Colorado Springs, also discussed her thoughts of how Israel can look to the booming U.S. aerospace industry, which combines both commercial and government aspects working together in harmony as a model to emulate.

"We're seeing the pendulum swing from government to partially-government controlled to commercial, such as the decision to send Eytan Stibbe to the ISS, which will be the first entirely commercial spaceflight by Axiom Space."

"Many people don't realize that the technologies we've used for space are also currently used for healthcare and pharmaceutical developments as well as telemedicine, telecommunications, precision agriculture, broadband, animal tracking, and weather predictions," she added. "Spacetech is creating economic development and opportunities for workforce development as well as jobs that people will fill. When you think about startup incubators and accelerators, they help unlock that technology and help bring entry-level technology into the market."

Brunswick was a space programming engineer and worked on a wide variety of launch ranges, including aboard vehicles, satellites, and payloads. She was stationed at the Space and Missiles System Center as part of the U.S. Air Force in LA and afterward served as a professor in the military, and later served as a liaison to the U.S. Congress articulating Air Force budget needs.

"There are a lot of opportunities in Colorado to nurture that growing economy in space tech and cybersecurity, which unlocks jobs and draws more startups here." She noted large corporations such as Northmann Grumman which builds space assets and has satellite service capabilities, giants like Lockheed Martin, Ball Aerospace, Raytheon Technologies, and Sierra Nevada Corp. as well as smaller companies such as Blue Canyon, Astroscale U.S., and York Space Systems. Strong local engineering schools such as the University of Colorado Boulder and the presence of the U.S. Space Force in Colorado have also encouraged growth as well as supply chains to develop aerospace parts that are located in more remote areas and work in conjunction with the U.S. Department of Commerce.

"Space will be the dominant economy in the next 20 or 30 years, it will grow from $424 billion to $1-$3 trillion according to predictions by Bank of America," she said. "Having the Space Force is a good model for other countries to look at since it provides a foundation for how the military and commercial branches can partner." While the U.S. has the base to preserve national security interests, she noted why that protection is crucial and serves as the first line of defense against cyberattacks on local infrastructure such as power grids, food banks, and financial systems.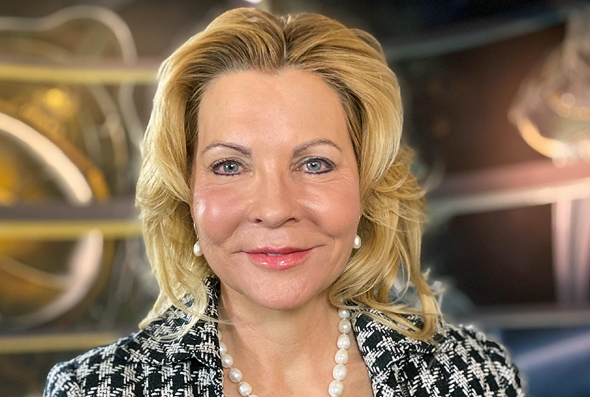 COO of the Space Foundation Shelli Brunswick

Investors are interested in space tech for the sake of research

Graham Lau, an astrobiologist and Director of Communications and Marketing at the Blue Marble Space Institute of Science, a nonprofit based in Seattle, Washington and dedicated to conducting research that can preserve the human species, and help the next generation of scientists break into the sector provided logical reasons why people should consider investing in space tech.

"The most popular gripe I hear is why should people choose to invest in space but not on Earth. It's really ironic since the ways that space exploration benefits us are myriad. If we can figure out how humans can grow food on Mars, perhaps we can put an end to world hunger on Earth," he said, from one of the branches in Longmont, Colorado.

"Astrobiology is essentially the quest to understand life. It gets us asking questions such as what is life? Why are we here? Are we alone out there? And these are some of the most long-standing questions that have been around since the earliest records of civilizations."

"I think that the number of government space agencies around the world is growing but what's growing even faster is the number of tech companies getting involved in space, bringing us back to Eytan's mission. Space is open for business," he said.

"There's a lot of return on investments in space. It's not just customers who want products, there's a growing number of companies, such as Axiom, who are getting invested in human space missions. Maybe in the future instead of seeing government organizations sending missions to Mars, we might see private companies doing so. There are investors who are willing to put time and money into their questions whether there is life on other planetary bodies without any promise of any returns besides for knowledge."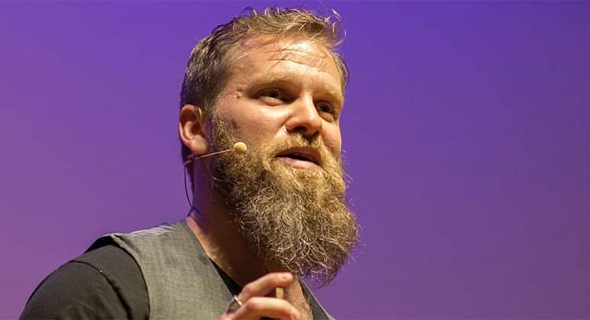 Director of Marketing at Blue Marble Space Graham Lau

A reciprocal relationship

Lastly, in a panel held by the Ministry of Science and Technology, Stibbe discussed how the reciprocal relationship between the public and private sector can create a positive impact on the spacetech ecosystem.

"It's a natural evolution of a sector, similar to water, energy, or civilian aviation and telecommunications - they all started from governments heavily-investing in those areas. Gradually the private sector got involved, first as subcontractors, then as suppliers, and then actually took over, made the investment, and supplied their products directly to the public. Innovation is about trial and error. I think the private sector has a larger capacity to absorb loss and failure, which is very similar to venture capitalists. They have a portfolio, and they take some lower-risk investments as well as some higher-risked ones. They know that they will not necessarily succeed in all their endeavors, which is more of a commercial mindset than the public sector."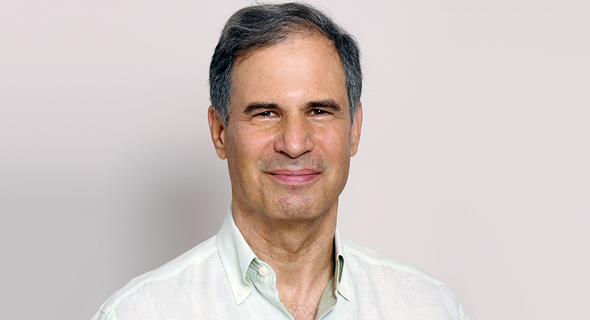 Second Israeli astronaut Eytan Stibbe

And yet, Israel is still far away from seeing the country become a robust spacetech hub, but there is hope for the future. Spacetech isn't merely about investing and making a profit, as the panelists noted, but about humans realizing their minuscule place in the Universe and what they can do to make Earth a better place for future generations too. "Astronomy gives you insight into the ways the Universe works, and learning about our place in the Universe is humbling. We're all just floating on a ball of dirt that's orbiting around the Sun. We need to protect our planet," Rose concluded.