Clal Insurance invests $35 million in FinTLV's second fintech fund
Israeli fund FinTLV invests in fintech and insurtech startups and has led a fundraising round together with Psagot Investment House and Poalim Capital Markets of $20 million
FinTLV Ventures, managed by Gil Arazi, Avishai Silvershatz, Gilbert Ohana, and Mark Chess, has started a second investment fund for startups in the fintech and insurtech sectors, and is currently raising $120 million, half of which from Israeli institutions and the other half from overseas investors. Clal Insurance Enterprises Holdings Ltd. has invested $35 million in the new fund and led the round alongside Psagot Investment House and Poalim Capital Markets, who together raised $20 million, where Psagot is expected to increase its investment.

In doing so, Clal is doubling down on its investment in FinTLV, having only seven months ago invested $30 million as part of a $150 million funding round for digital insurtech Israeli startup Hippo - a round that led Hippo to a valuation of $1.5 billion. Psagot and Poalim also participated in that round, and together raised $30 million, alongside Clal.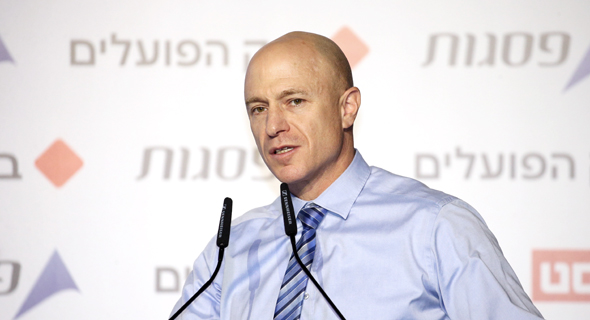 Clal Insurance CEO Yarom Naveh. Photo: Yariv Katz

The investment by the Israeli institutions in Hippo paid off after four months, when Hippo raised $350 million from the digital insurtech Japanese company Sumitomo Mitsui Banking Corporation last November, which was at a valuation of $3 billion.

Clal has served as FinTLV's anchor since its founding in mid-2018, investing around $90 million so far. Of that amount, $55 million has been invested in FinTLV's first fund, while the second one is in the process of raising $210 million.

"Today, Clal Insurance is managing its diverse private investment portfolio in technology sectors, which are estimated to be around $1.2 billion. Among those investments are companies including DIVI, AMOUNT, Hippo and Pagaya. We value our partnership with FinTLV and are expanding our investments into a second fund," Clal Insurance CEO Yoram Naveh told Calcalist.

Arazi, one of the founders and Managing Partner of FinTLV added that "the second fund will focus on late-stage transactions (a later-stage in a startup's life which is characterized by third round investments), and will continue to invest in insurtech companies around the world."

FinTLV was founded in mid-2018 by Arazi and is a fund that concentrates on financial technology, particularly in fintech and insurtech, and whose portfolio companies operate in the U.S., Europe, and Israel. Its investors also include BDO Israel, Ayalon Insurance Company Ltd., Hong Kong-company FWD Group, Japanese MS&AD Insurance Group Holdings, Inc., Danish-LB Group, Italian-Reale Mutua, and others.

So far FinTLV has raised $210 million, of which $150 million was in Hippo. The rest of its money it invested in nine different fintech and insurtech companies, among them Next Insurance, which is the largest digital insurance company for small Israeli business. Recently, Next Insurance achieved unicorn status in which Google's investment fund led a $250 million round last September at a valuation of $2.25 billion, where FinTLV invested $50 million.

The fund invested in an additional unicorn, Unqork, Inc., which develops non-coded platforms for financial and insurance services (and is defined by rapid development without the need for software programmers). The company raised $258 million at the beginning of October 2020 at a valuation of $2 billion.