Rapid 7 acquires Israeli cyber startup Alcide.IO for $50 million
This is the first acquisition of an Israeli company by the U.S.-based and Nasdaq-traded Rapid 7
U.S.-based cyber company Rapid 7 is acquiring Israeli startup Alcide.IO Ltd for $50 million., according to a stock market announcement filed by Alcide backer Elron Electronic Industries. To date, the Tel Aviv-headquartered company has raised $12 million from the likes of Intel Capital, Elron, and CE Ventures. As part of the agreement, Alcide, which employs 30 people, will function as Rapid 7's Israeli development center. Rapid 7 is traded on Nasdaq at a valuation of $4.5 billion. It employs 1,250 people and reported Q4 2020 revenues of $105 million. This is its first acquisition of an Israeli company.

Alcide developed a cloud security platform designed to provide DevOps, security, and engineering teams with simplified tools to manage and protect data centers against cyber attacks. Alcide's firewall enables security teams to define, apply, and enforce their data protection policies on various cloud services in order to achieve continuous monitoring and risk assessment. It was founded in 2016 by Gadi Naor (CTO) and Ranny Nachmias, currently the Managing Director of Intel Ignite. Serial entrepreneur Amir Aharoni joined in 2018 and is the Chairman of the board. Amir Ofek, the former CEO of Cyberint, has been the company's CEO for the past year and a half and led the acquisition.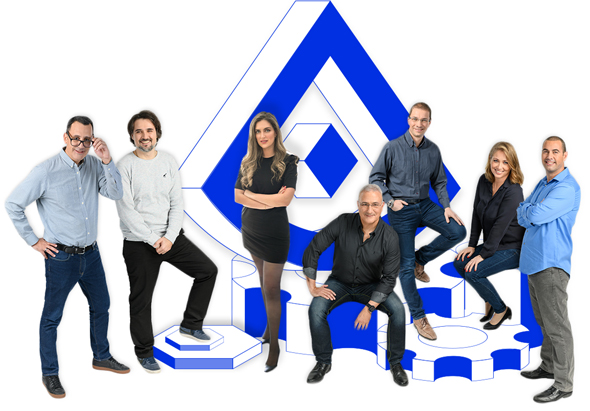 Alcide's team. Photo: Alcide.IO

"We are very excited to have Alcide join Rapid 7," said the American company's chairman and CEO Corey Thomas. "The Israeli cyber sector stands out due to the technological talent that leads it and we are looking forward to working together with Alcide's team with the goal of providing our customers with comprehensive cloud security that spark innovation and business growth."

"Today marks a new and groundbreaking chapter for Alcide. I am particularly excited to be taking part in the entrance of Rapid 7, a leading multinational cyber company, into the Israeli market. We at Alcide are excited to be joining Rapid 7 due to our joint commitment to providing our clients with innovative and accessible cloud security solutions. Moreover, this is an opportunity to continue blazing a path in the field of Kubernetes infrastructure security for a wider customer base," said Ofek.

According to a statement by Elron, it will receive 12% of the deal, which makes up 24% of the company's shares and record a profit of $11.5 million as a result.