Data tracking of athletes tests ethical boundaries
From sleep patterns to biometrics, teams are seeking new revenue streams to capitalize on stars' most intimate info
James Wilson is known as 'The Sleep Geek'. He is a former academy player at Rotherham United and he has worked over recent years at the club that has succeeded far beyond its expectations or budget. What is his secret? He uses analytics to measure the sleep quality of each player and then works to improve it by creating individual 'body maps'. He uses those maps to design a personalized mattress and pillow to fit the needs of every team member and even goes as far as getting some of their parents to send the washing powder they used at home to ensure the players are getting the ultimate sleeping experience.

Wilson told the BBC that some players were sceptical, but that "better sleep improves physical recovery. It is also improving their mental health. The players' decision-making is better and the mood around the team is better."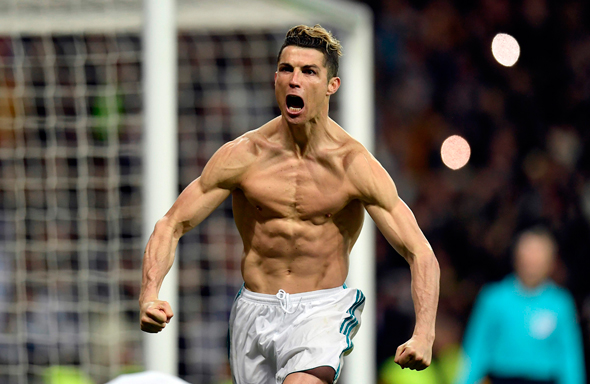 Cristiano Ronaldo. Photo: AFP

As is clearly evident, in sports anything can be measured, and with the technologies available today, every action completed by an athlete can be quantified. In soccer, you can measure the distance covered and speed of every pass, in basketball you can measure the space a player clears for his teammates and in American football there is a stat measuring passes by a quarterback that were almost caught by the opponent. These analytics weren't just created to provide journalists with commentary notes and they are changing sports forever. They changed the way in which talent is assessed and the way in which performance is analyzed and consequently how much money a player deserves. This is often done in real time, with the players still on the field. Far more significantly, these analytics have allowed for scientific and data-based thinking to promote sports in every aspect, from the style of play to a club's accounting.

But data, the use of data, the managing of data, and the monetization and regulation of data, are all new sectors that present economic, management, and ethical questions.

Take for example, Nick Watney, a pro-golfer who wore a WHOOP Strap on his wrist that registered his breathing patterns during his sleep. A sudden rise in his respiratory rate alerted him to the possible presence of the Covid-19 virus and after taking a test he discovered he was positive, despite not experiencing any other symptoms. As a result, he pulled out of a PGA Tour event and prevented the spread of coronavirus. In the NBA and NFL similar means were used in order to track the health of the players during the pandemic. In the German Bundesliga, location data is used in order to determine who was in close proximity with people who had tested positive for Covid-19 and whether they need to isolate or not. According to a report by Deloitte titled: 'The hyper-quantified athlete', Covid-19 led to a stream of tracing technologies entering sports, including some that raise ethical questions.

Would sports organizations use wrist straps or rings to track the performance, health and welfare of athletes even when they are away from the training ground and stadiums? For example, will every contract in the future include a clause in which a player authorizes his or her sleeping patterns to be monitored? After all, sleep is a significant parameter in the ultimate performance of an athlete. And if teams are following the sleeping patterns of their players, what is preventing them from collecting other and even more intimate data? It won't be long before technology advancements will allow us to collect data directly from the body or even from the brain itself, whether via advanced analysis of brain waves or immediate analysis of bodily fluids. This presents ethical quandaries which need to be addressed.

"We are seeing all the major sports organizations across the world investing in data gathering and analysis," said Omri Bitan, Director at Monitor Deloitte Israel and Head of Sports Business Group at Deloitte Israel. "This trend isn't new, but alongside aspects that include the improving of performance, the reducing of injuries and the assessment of talent, there is also additional data being collected during games and away from them, including biometric data like blood pressure, sugar levels, sleep patterns and more. Concurrently, sports organizations are trying to create commercial applications for the data and create additional revenue streams, to improve their connection with the fans and make communication more interactive and exhaustive than ever. The combination of these two trends raises a range of issues that sports organizations need to address when it comes to the use of data. Who does the data belong to? How critical is privacy? What can be measured and when is a line being crossed?"

According to Deloitte, these ethical questions aren't currently troubling investors. Between 2014 and 2019, there were more than 3,000 deals signed that involved investment in companies and startups developing solutions for the sports sector. Many of these investments involved companies that deal with data and sports. This sector is still developing as well, with significant improvements in data collection and processing expected to arrive soon and result in significant tools for sports organizations.

"The number of relevant factors in the context of injury is very large. It's so large, and the relationships between factors are often still so unknown, that they are beyond the grasp of our normal brain," Professor Dr. Holger Broich, the Chief Scientific Officer and head of fitness at German soccer giant Bayern Munich, recently told Germany's leading sports magazine kicker. "This is where modern methods such as artificial intelligence come into play. We have gained experience with these methods ourselves. It's an exciting topic that is sure to develop strongly in the future."

There are already companies like Zone7 that develop a data-driven AI system and are working with soccer clubs in Europe. But they often encounter pushback from players who aren't willing to allow them to collect their sensitive and personal data. That has led, among other things, to players fearing that 'Israeli Mossad agents' will come after their data. While there is, of course, no truth to that, it seems that this more scientific future will only arrive after the legal and ethical issues are resolved.