Opinion
Top 9 tech areas that are changing sports in 2021
The sports industry is one of the last industries to be truly disrupted by technology and the recent crisis is the catalyzer that will introduce radical innovation in the sports world
Before we provide our perspectives, let's allow the 2020 figures do the talking:

1. NFL fans placed nearly 25% higher importance on consuming information related to fantasy sports and games than fans from other leagues (Source: Deloitte).

2. FC Barcelona's $1.3 million initial fan token offering on Socios.com in June 2020 was sold in less than 20 minutes (Source: Sports Tech Nation Summit 2020).

3. The aggregate market value of the 500 most valuable soccer players has decreased by 9.6% between February 2020 and January 2021 (Source: KPMG).

4. The F1 Esports – Virtual Grand Prix series achieved a record-breaking 30 million views across TV and digital platforms during the lockdown period.

5. 23.8 million households outside the US checked out The Last Dance documentary in its first four weeks on Netflix (source), while the original premiere TV audience in the US averaged 5.6 million viewers per episode (Source: ESPN).

Yes, like any other industry, the sports industry experienced a massive change in the last year. Despite the restart in most sports leagues after global lockdowns in the spring of 2020, the majority of the world's arenas and stadiums are still empty in what we now call the "new normal." In parallel, many activities such as sponsorships and partnerships sped up their transition from offline to online, while eSports experienced skyrocketing growth.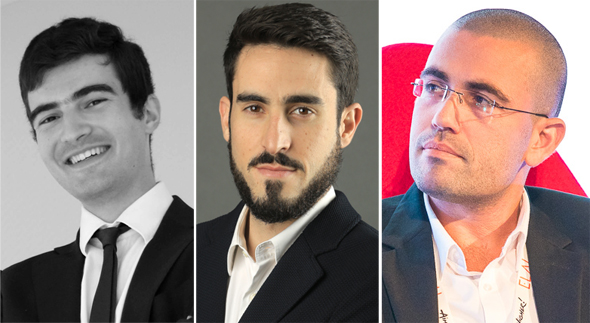 Oren Simanian (from right), Tomer Yehudayan and Nathan Moyse. Photo: Courtesy

The sports industry will never be the same and sports industry professionals need to adapt to innovation and new technologies to start 2021 off on the right foot and successfully navigate their organizations out of the crisis.

Sports Tech Managers, here are main focus areas for your review.

1. eSports, the fastest growing sports category will enable real-life sports organizations to increase their audience

The most innovative organizations will be able to capitalize on eSports in general but also simulated sports to grow their own brands. "eSports are an engine to drive sales and reach Gen Z" according to Joanna Cheung from Asia Sports Tech. Formula 1 is a great case study of a successful innovative fan engagement campaign. When on-track races were canceled, F1 organized races on its official online game featuring its brightest rising stars such as the Monegasque Charles Leclerc and Englishman Lando Norris, which ultimately allowed Formula 1's brand to reach younger audiences.

2. New forms of content will grow next to live events

The PWC 2020 Sports survey ranks live content only as the sixth content type with the most growth potential. Highlights and short-forms content are the most promising category, making it crucial for organizations to own their media rights. But original content such as documentaries will also flourish as demonstrated by the overwhelming success of "The Last Dance" on Netflix. Finally, athlete and fan-generated content that emerged as games were halted in 2020 brought a feeling of community to fans around the world, and will continue to constitute another asset for sports organizations to grow and engage their audience.

3. The disruption of traditional broadcasting

As sports media consumption is changing, new business models will dominate the industry. While the pay-TV model is in danger, OTT platforms are increasingly broadcasting sports, with Amazon Prime for example acquiring the rights for most of the ATP Tour and some Premier League matches. Some traditional broadcasters also launched their own OTT platforms such as ESPN with ESPN+. However, the biggest opportunity for 2021 will definitely be D2C media consumption, as sports organizations and leagues will increasingly recognize the value of owning media rights to reach their fans directly.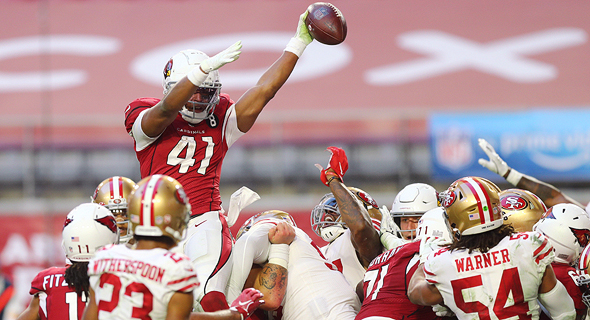 Arizona and San Francisco Football gam during the NFL. Photo: Reuters

4. Doing data, not just talking data

Ever heard of the catchphrase "Data is the new oil"? Well, this is the main reason for the transition to B2C and leagues and clubs broadcasting directly to their customers. We all want to acquire data about our users/fans to better understand them, but also to monetize this valuable data. According to Craig Thompson, managing partner at Mindspring Capital, "90% of the fans are unknown to the rights holders. It's an incredible area of opportunity to collect data, to start using it and monetizing it" and "video streaming is one of the most underutilized assets that right holders have."

5. The emergence of virtual assets

The most forward-looking sports organizations will take advantage of virtual assets such as fan tokens to engage and monetize their fans. As an outcome of the fourth point we have mentioned, these blockchain-powered coins will allow fans to take part in club decisions and eventually increase their engagement, which will enable clubs to better monetize their relationship with fans. We see the rise of Bitcoin and as we can all see by many reports it is only the beginning of the wide adoption of virtual assets.

6. Applicable fan experience

As Mathieu Lacome from PSG puts it, "we clearly start to understand that football is nothing without fans", as no in-stadium crowds attend games anymore. The crisis emphasized the importance of fans, and organizations need to quickly develop innovative solutions to engage their customers. The U.S. has been a pioneer in the area as some NBA and NFL games have already been broadcast in VR. Other trends include multiple audio and camera options, as well as social media live feeds and the integration of betting and fantasy games during broadcasting.

7. A booming betting and fantasy sports scene

The lifting of the U.S. federal ban on betting in 2018 opened a door to a whole new world of opportunities in betting and fantasy sports. Betting and fantasy are therefore one of the revenue channels with the best growth prospect for the coming years. Some of the opportunities for sports organizations and leagues include monetizing the abundance of data they have on the players and matches and creating new betting partnerships, for example, by including betting and fantasy in live broadcasting. Not to mention, mobile and 5G will lead to a booming real-time market for betting.

8. The increasing use of technology for creative training and performance monitoring, B2B2C focus

While most professional training centers are now open again despite lockdowns, sports organizations had to rely on technology to monitor their athletes at home in the spring of 2020, which opened new doors for personal training at home through technology. Many sports tech startups have developed solutions that gained momentum as sports organizations faced the crisis, which will probably result in the development of hybrid models of training, combining home and the outdoors. This will ultimately have spillover effects for amateur sports, as mass amateur sports events in sports such as running and cycling cannot take place physically. Smart at-home equipment will therefore experience strong growth in 2021.

9. New types of online and co-creation sponsorships

The recent crisis has deeply affected physical sponsorships, as matches were halted and stadiums closed. Even with matches resuming, most sponsorships will now happen online and to a great extent on social media. Authenticity is therefore key to reach fans on social media, and co-creation sponsorships enable brands to enter fan communities more easily.

Most of these highlights are of course interlinked with each other and are characterized by the acceleration of the digital and technological transformation that sports organizations are facing since the beginning of the Covid-19 crisis. The sports industry is one of the last industries to be truly disrupted by technology and the recent crisis is the catalyzer that will introduce radical innovation in the sports world.

Orem Simanian is the founder of Colosseum Sport and the main lecturer at the Sports Tech Management Executive Program. Tomer Yehudayan and Nathan Moyse contributed to this report.