Verint completes spin-off of its defense activities into new company Cognyte Software
Cognyte will consolidate the company's intelligence and cyber activities, while Verint will focus on customer engagement
Nasdaq-listed Verint Systems Inc. (NASDAQ: VRNT) announced on Monday that it had completed its split into two independent companies. One will retain the name Verint and the spin-off, named Cognyte Software Ltd.ת will begin trading on Nasdaq under the ticker symbol CGNT.

Cognyte will consolidate the company's intelligence and cyber activities, while Verint will focus on customer engagement. Cognyte will be registered in Israel and Verint in the U.S. Verint shareholders will receive one share of Cognyte common stock for each share of Verint common stock.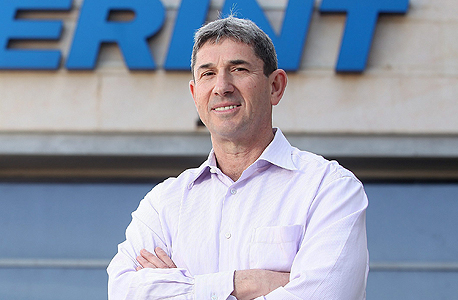 Dan Bodner. Photo: Orel Cohen

The company first announced its plans to split in December 2019, after shareholders pressured it to split off its defense-related activities.

Verint, which has been managed since 1994 by Dan Bodner, provides business and defense intelligence solutions and services, including analytics, cybersecurity, and video tracking. Prior to the split, Verint's activities were divided between two sectors: customer engagement and cyber. The defense market is characterized by being project orientated with relatively high exposure to emerging markets. Verint, who in the past was in competition with NICE Systems, saw the latter company's value surge after it sold off its defense operations in favor of focusing on the civilian market.

"Verint becoming a pure-play customer engagement company is happening at the exact right time – a time when digital transformation is driving significant change in how brands engage with their customers," Bodner said in a statement. "Verint helps organizations break down barriers and eliminate the constraints of organizational and data silos to achieve boundless customer engagement. With our open cloud platform, significant domain expertise, and broad partner ecosystem, we are well-positioned to help brands build enduring customer relationships."

Evercore acted as lead financial advisor to Cognyte on the separation, while Goldman Sachs & Co. LLC and Jefferies LLC acted as lead financial advisors to Verint.