Innoviz has the lidar technology Tesla and Apple need for their autonomous vehicles, says CEO
Omer Keilaf believes Tesla will need to adopt lidar tech to keep up with the competition and is confident his company's products will also end up in Apple's autonomous vehicles
"If Tesla wants to reach full autonomous driving capabilities it will need lidar," Omer Keilaf, co-founder and CEO of Innoviz, which develops Lidar sensors, said during Calcalist's Israel Innovation Week conference. "Five years ago Tesla made a decision that it would sell autonomous cars and at the time it didn't have the option to choose lidar technology as it didn't even exist. The lidars of five years ago were very big and expensive and because they wanted to be the first company to the market they compromised on capabilities."
Lidar is a method for measuring distances by illuminating the target with laser light and measuring its reflection with a sensor. The differences in laser return times and wavelengths are then used to make digital 3D representations of the target, which is crucial to autonomous vehicles's navigation capabilities.
According to Keilaf, "Tesla's car isn't really autonomous as the driver still needs to hold the steering wheel and watch the road. That is because their cameras are still very sensitive to rain and darkness. The reality has since changed, with lidars now affordable and capable of being integrated in serial production. Their decision was correct at the time, but today it should be changed."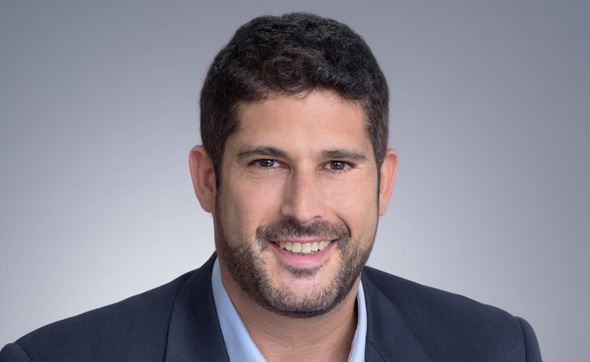 Innoviz CEO Omer Keilaf. Photo: Courtesy
Founded in 2016, Innoviz develops and markets low-cost, small-size LiDAR systems designed to enable the mass commercialization of autonomous vehicles. The company has several partnerships with automakers for its systems, including with BMW for its autonomous vehicles and with Samsung's connected car and audio technology subsidiary Harman International Industries Inc.
Innoviz recently announced that it would be going public in a $1.4 billion SPAC. "There is a very good match between SPACs and companies in the auto industry. If you look at the activity in the SPAC market over the past six months you can see that a lot of it involved companies in the auto industry. Many people approached me and asked how they can invest in the company and for us this is a fast way to raise funds and reach people. We are raising $350 million which will help us move even faster and support more projects."
When asked whether the decision to go public via a SPAC had to do with the autonomous vehicle market cooling, Keilaf said: "Like any industry that has been through a hype cycle there is a process of consolidation and a decrease in the number of players. Initially there were many who tried to enter this sector, but only the serious ones have survived. If several years ago there were 100 lidar companies and each of them raised $3-5 million, now there are five companies and they each raise $300 million because ultimately these are companies that need to grow. In the auto industry projects take years and development is very expensive. We have 300 employees and manufacturing lines, so a SPAC is a good way to raise the money we need. We have been working with BMW for three years and that is a very complex activity. We are entering additional projects and are setting up more production lines."
Keilaf also addressed the reports that Apple is planning to launch its own autonomous vehicle in 2024 and estimated that Innoviz sensors would end up in Apple vehicles too. "I think a good way to look at this is through Tesla, which is an auto company but with a valuation of a tech company. It is very clear that the autonomous vehicle world is all about technology. The ability to complete a mission will be determined solely by technology. Apple recognized that its technological capabilities are just as good as those of Tesla and therefore it can also become a significant player in this industry. In my eyes, Apple is of course a potential client. Our technology is the best there is for this industry and I'm convinced that our lidars will ultimately also be used in Apple's vehicles."