Granulate raises $30 million for improving computing infrastructure networks
Israeli startup improves the performance of organizations' computing infrastructure and reduces computing costs, round to be used to double the team
Israeli startup Granulate announced Wednesday that it has raised $30 million in a Series B round led by Red Dot Capital Partners. All of the company's existing backers including Hetz Ventures, TLV Partners, Insight Partners, and Dawn Capital participated in the round. The total amount of investments in the company so far stands at $45 million. This round was completed over ten months after Granulate finished raising around $12 million in a Series A round led by Insight Partners.

Granulate develops a product that improves the performance of organizations' computing infrastructure and reduces computing costs. The capital will be used to double the company's team over the coming year, with the company expected to recruit people in the fields of development, sales, and marketing in both Israel and the U.S. The entire funding round was transacted in equity without secondary shares. The company was founded in 2018 by Asaf Ezra and Tal Saiag, who serves as CTO, and employs 35 people, 20 of whom work in Israel.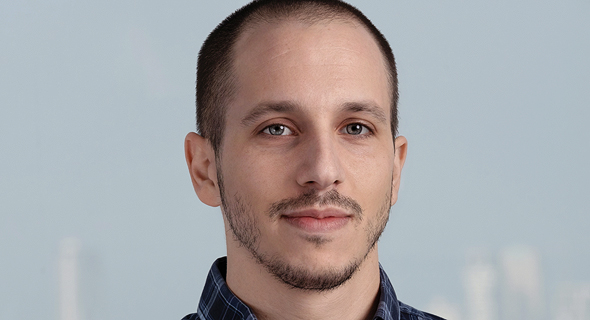 Granulate co-founder and CEO Asaf Ezra. Photo: Granulate
The skyrocketing prices of computing costs are a constant challenge for all sized organizations and in all industries. Granulate addresses this problem with a solution that can adapt to all operating systems through the best streamlined way for customer applications through learning resource usage patterns and data flow patterns of applications at the operational level.
"Growing companies with great computing needs are constantly asking themselves whether to pay more or to compromise on performance quality and user experience. We allow companies to attain more with what they already have (existing servers), and pay less," said co-founder Asaf Ezra, who serves as the company's CEO. "In the current reality of business and financial instability, we are seeing the growing need for our product that saves time, money, and resources. Optimizing computing systems means streamlining entire businesses."
The company relayed that over the past ten months since it completed its previous round, Granulate has experienced 360% growth in the number of its customers alongside revenues in the hundreds of percentiles. "Granulate's unique technology alongside impressive growth since the last fundraising round reflect the significant and growing demand in the market for the company's revolutionary optimization solution," Yaniv Stern, Managing Partner at Red Dot Capital Partners said. "For companies who are facing growing computing costs or aim to reduce operational costs, Granulate offers a solution that enables them for further improvements without being dependent on existing solutions that companies already rely on."