"UAE investors want to get in on the Israeli gaming scene"
Arab gamers partnered with Israeli startup accelerator Hybrid to help boost their startup, Obscure Games, which is set to release its first game
For some time, Majd Abdulqadir, Muhammad Bushnaq, and Ayman Horani would bump into one another at high tech conferences for the Arab sector. Horani worked for the mobile company Ilyon, Abdulqadir worked as a freelancer who developed components for other companyies games, and Bushnaq developed casual games. They quickly stood out to one another as the only Arabs who worked in the Israeli gaming industry.

Today, they together head a startup, Obscure Games, which they founded over two years ago. The company employs six people, and prior to the pandemic's outbreak worked out of the WeWork offices in Tel Aviv. Today, its employees work remotely. "It made sense to join forces," Horani said, who serves as the company's CEO for the past two years. "It was always clear to us that we wanted to make games, but we needed to adapt our vision as to which type of games we'd be creating. We started to try and plan a strategic game, but those games are very fun to make, but not so fun to sell afterward. Slowly we realized that we needed to cut down our plans to make something more modest and easier."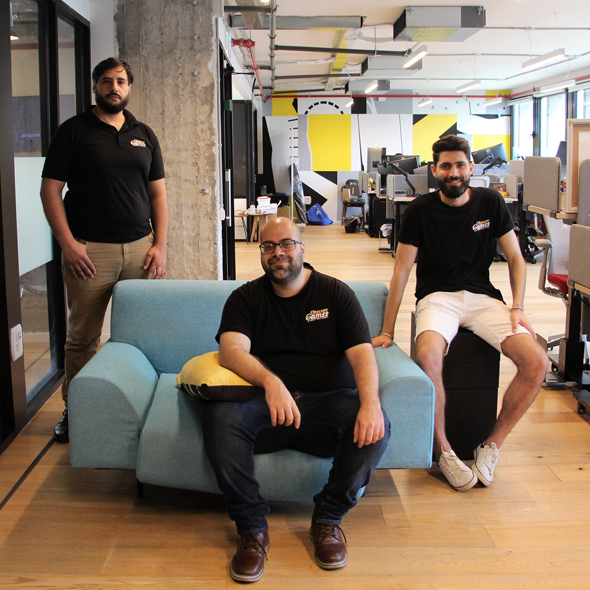 The co-founders of Obscure Games from right to left Abdulqadir, Bushnaq, and Horani

As is customary in the gaming industry, they first tested the water with demos and small games. During the coming quarter, they are expected to release their flagship game, their company's first launch. Horani hopes that eventually they'll release additional more serious mobile games. "At the end of the day, our dream as a company is just to make games for every genre out there, from that grandmother who wants to solve puzzles to a hardcore 18-year-old gamer."

A short time after the trio met, Obscure Games already existed as an idea, but it truly became a company with the help of startup accelerator Hybrid, formed by former members of the Israeli military's elite 8200 intelligence unit, whose goal is to help promote technological ventures in the Arab sector, and continue to accompany the trio today. "We started working together beforehand, but the fact that we took a full step forward to really be a company - was all thanks to Hybrid," Horani said. "They really supported us and gave us important connections to grow from the very beginning - without Hybrid we just wouldn't be here."

We must talk about the elephant in the room. Was it strange for you to work so closely with Israeli military intelligence veterans?

Horani: "It's not the first time that we've been asked that question, and yes of course. It was a bit weird in the beginning. We'd say to ourselves, 'but they were in intelligence, they specialize in cybersecurity, so why should they even care about three Arab gamers?' At the end of the day, you look at the people sitting around you and the mentorship that you receive and say to yourself: 'well, I'm not really familiar with this unit, but I know people who I met at this accelerator and they were awesome.'"

What exactly is happening in the Arab world in terms of gaming? Is it a market that you are looking at specifically?

"There are a lot of players in the Gulf countries, both hardcore as well as more casual gamers, and they are really influenced by the Asian trends," Abdulqadir said, who serves as the company's Creative Manager. "It's a unique market that we've always wanted to enter, but it will require more investment. Many games that draw the Arab world in have to undergo some type of transition to be more localized, there are also cultural changes. There are certain things that will never enter the Gulf states' market, elements that don't comply with traditional customs or Islamic laws, but then again there are also many things that connect players to the actual game - instead of a Samurai character, you'd have a warrior riding on a horse with a curved sword."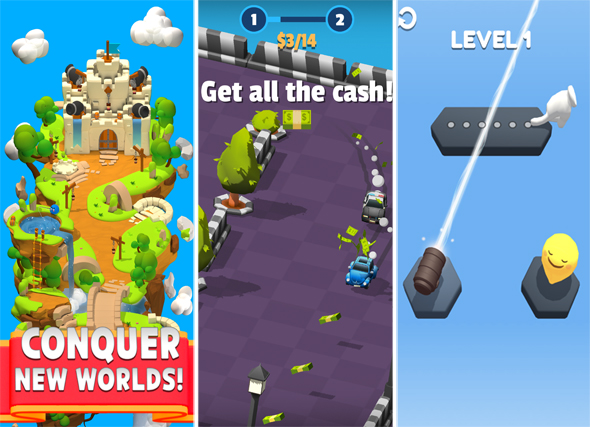 Obscure Games newest game

Can any of the recent diplomatic treaties signed between Israel and Arab countries in the Gulf have an effect on your business?

Horani: "For us specifically, not yet. However, we are seeing that on the general level there are more Gulf investors interested in entering gaming, eSports, and other industries, and they are definitely looking at Israel too. Israel is a hot country in the mobile gaming market. We hope that we can open doors for investments here."

For years, Gulf countries were featured in video games mainly as battlegrounds. In a sense, the changes that are taking place across the region could turn those countries into significant players in the field of gaming. Saudi prince Faisal bin Bandar Al Saud serves as head of the country's eSports federation. He also is a prominent supporter of bringing the industry into the Olympics. In 2019, he told Wired magazine that he wants the gaming industry to comprise 0.8%-1% of the Saudi market by 2030. So what exactly do those lofty aspirations have to do with small Israeli Arab mobile gaming startups? For now, not much, but when the big players look to Israel for their first investment in the local gaming sector, Obscure Games will have at least one advantage over its competitors.