Japanese investments in Israel rose by 20% in 2020 totaling $1.1 billion
The land of the rising sun has a growing number of foreign investments in Israel and Japanese companies are opening up local branches
The year 2020 marked another record year for economic relations between Japan and Israel. According to research conducted by Elchanan Harel and Ziv Tetruk from the consulting firm Harel-Hertz Investment House, during the past year there were a total of 51 Japanese investments worth an accumulated $1.1 billion.

Though total investments were capped at $1.1 billion, an increase of 20% compared to 2019, when the figure stood at $914 million, the number of deals dropped from 67 to 51. Today, Japan accounts for a respectable 11.1% slice of overall foreign investments in the Israeli high tech market, compared to just 1.8% in 2016.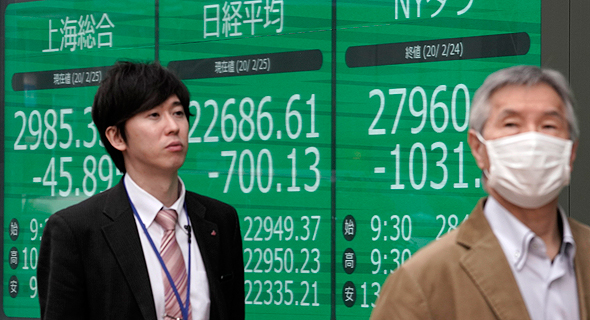 AJapanese investors are looking to invest in the Israeli high tech market. Photo: APA

The total amount of Japanese investments in Israel since 2000 stands at $8.25 billion over 308 deals. It should be emphasized that the growth in investments began in 2015 after reciprocal visits by Israeli Prime Minister Benjamin Netanyahu and Japanese Prime Minister Shinzo Abe and following the signing of a series of agreements concerning investments and collaborations in the fields of defense, cyber, and agriculture.

A particularly important factor was the growing pool of Japanese investors. While in 2015 most of the investments were carried out by a small number of trading companies and large industry corporations, that has changed. During the past three years, the circle of investors expanded to include automobile makers, financial bodies, insurance companies, and small and medium-sized venture capital funds.

Over the past year there was also significant development with the entry of Japanese institutional investors into the Israeli market. Leading insurance companies such as Tokio Marine Hcc, Sompo Holdings; and banks such as MUFG and Mizuho that initiated partnerships with their counterparts in Israel, and spearheaded investments in Israeli venture capital funds.

An additional reason for the rise in Japanese involvement in investments in Israel is the fact that 15 Japanese venture capital funds are currently operating in the country.

Another factor that proves why Japanese investors are so interested in the Israeli economy is the fact that 22 new Japanese investment bodies have popped up, and are mainly new and strategic investors that are looking for innovative technologies that will provide a basis for continual growth and control of global market shares.

In addition to the growing number of Japanese investments, there is also a high number of Japanese companies that have local representation. According to figures published by Harel-Hertz, local representation by Japanese companies has grown over the past four years from 15 to close to 90 Japanese companies, who now have local branches in Israel.

Alongside the dramatic growth in investments, it's worth noting that Japanese acquisitions of Israeli companies remain low. In 2020, only a single Israeli company, Emendo Bio, Inc. was acquired by Japanese AnGes MG, Inc.