Tesla is in a race against time to release its vehicles in Israel
Although Tesla-Israel has yet to receive specific import permits for its various models, it has promised to deliver its Model 3 by March to hundreds who have already purchased vehicles
Tesla is in a race against time: the electric car manufacturer has promised to deliver its vehicles to hundreds of Israeli purchasers by March, although the process has hit a snag since the Israeli Ministry of Transportation still hasn't issued its import permit on the models that are to be delivered.

The import permit is required for each model separately, in addition to its general import license which Tesla-Israel received last month, which includes permission to construct its service station and sales center.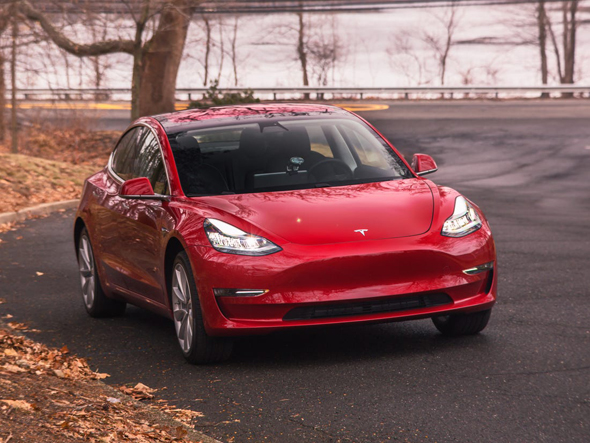 Tesla-Israel is expected to deliver its electric vehicles of the Model 3 (pictured) by next month. Photo: Tesla

The company has announced that three of its models will be sold in Israel, with the cheapest being the Model 3 - which will be sold for NIS 180,000 ($55,000), and whose purchasers were promised they'd receive them as early as next month.

According to estimates, the company received hundreds of pre-orders on its first day of sales, entirely selling out its first shipment and charging a nonrefundable fee of NIS 500 ($150). Now, the company is receiving orders for its next shipment of the Model 3 to be delivered by June, and for luxury versions, the Models X and S which have been guaranteed to be delivered by November.

Without the import permits, Tesla-Israel will not be able to load its vehicles onto the ship which will transport them to Israel. Receiving the import permit has hit a snag since the vehicles' original car alarm system is problematic as it does not comply with local noise standards, and must be disassembled from the vehicles prior to their sale in Israel.

Tesla is currently in talks with the Ministry of Transportation on the issue, and is set to present over the coming days an updated software version that will modify the vehicles' operating systems and cancel the alarm, without the need for a physical installation.

On Monday, the Ministry of Transportation estimated that Tesla will be able to complete the process of receiving its permit within ten days. The vehicles' shipment from the Oakland port, which is near Tesla's manufacturing plant in Fremont, California to Israel is expected to take 27 days without stops, bringing the vehicles to Israel by mid-March. Due to the upcoming Israeli elections by Mar. 23, and the Passover holiday which begins on Mar. 28, Tesla won't have a lot of time to finish preparing its vehicles for delivery and then handing them over to customers.

"Tesla's vehicles comply with European requirement standards, and were already approved for import in 2020. With the receival of the import permit, which will be approved to import large quantities of vehicles, the company is in advanced stages to receive its vehicle specific import permits for 2021. Cars may not be imported to Israel without an import license," the Israeli Ministry of Transportation responded in a statement.

Tesla-Israel responded that it plans to deliver its vehicles by March, and that the company does not see any cause for delay.