Cloud platform anecdotes raises $5 million in seed for enterprise-grade compliance
The round was co-led by Aleph and Glilot Capital Partners with participation from industry leaders
Enterprise-grade compliance solution anecdotes announced Wednesday that it has raised $5 million in seed funding. The round was co-led by Aleph and Glilot Capital Partners with participation from industry leaders including Gerhard Eschelbeck, former CISO of Google, and Ron Zoran, former CRO of Cyberark.

The SaaS platform from anecdotes offers enterprises in need of a comprehensive and scalable solution for multiple frameworks, who then can experience onboarding taking mere minutes via its out-of-the-box plugins. Once connected with anecdotes, customers then can gain access to a variety of features including automated evidence collection in cloud environments and SaaS products, as well as data normalization with no specialized expertise needed.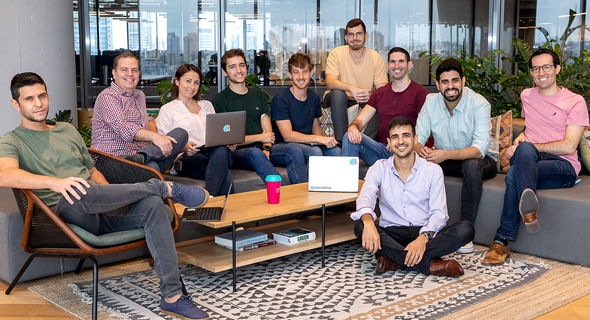 The anecdotes team at WeWork. Photo: Dadi Elias

In a world of social distancing and remote work, anecdotes also offers visibility and transparency for compliance leaders, audits, and internal stakeholders, which is helpful while millions are still balancing their work between the office and their homes.

"We were well aware of the need for our solution, but the response far exceeded our expectations from day one, with several major companies overburdened with compliance issues requesting immediate onboarding," said anecdotes Co-founder and CEO Yair Kuznitsov. "This funding isn't just a big vote of confidence from VCs and industry experts, it's also a crucial step to enable us to quickly help more enterprises in a market with an urgent need for our solution. The status quo is costing a tremendous amount of time and money, which we're able to drastically reduce while ensuring brands' trustworthiness and security."

Kobi Samboursky, Co-Founder and Managing Partner from Gilot Capital Partners believes that "anecdotes solves one of the most profound infosec compliance challenges organizations face today,...The company is uniquely positioned to disrupt the compliance ecosystem, which is why some of the world's leading enterprises rely on anecdotes' innovative solution."