Israel's accessiBe raises $16 million for web accessibility
The company's product automates processes to make websites' content accessible to users with disabilities, funds to be used to expand U.S. presence and R&D center
The Israeli startup accessiBe which leads the network accessibility market announced on Wednesday that it has raised $16 million to complete a Series A round which began in May of last year and which raised $12 million from the K1 Investment Management fund which was also the main investor in the current round. The startup is focused on developing web accessibility software for people with disabilities.

The company has relayed that over the past 12 months its annual recurring revenue has more than tripled, leading to additional funding by K1, which currently stands at a total of $28 million. The company aims to take advantage of the momentum it gained in 2020, and use the funds to significantly expand the company's presence in the United States, growing its R&D center, and strengthening market knowledge about the inherent importance of network accessibility. Another company that is active in the field is Evinced, which recently raised $17 million in a series A round.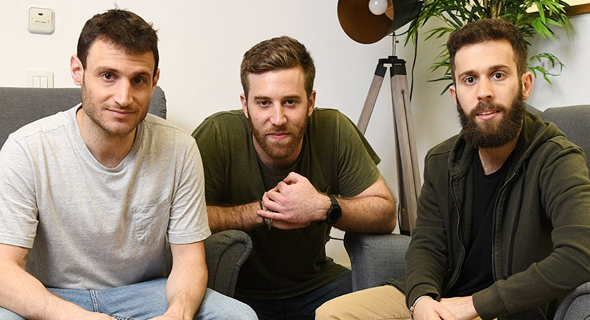 accessiBe's co-founders (from right to left) Skoop, Vizel, and Ekerling. Photo: accessiBe
The company employs 72 people out of its Ramat Gan offices in central Israel. The company was founded by Shir Ekerling, who serves as CEO, Gal Vizel, COO, and Dekel Skoop, CRO. accessiBe's product automates processes that both companies and websites use to make their content accessible to users with vision, hearing, and motor impairments, as well as other functional disabilities. The company's solution scans websites and immediately creates keywords to circulate information and content in a way that is both user friendly and more accessible.
"Online shopping, digital entertainment, and even important information about public health, are in some sense blocked on inaccessible internet sites, which are out of reach for millions of disabled consumers around the world," Ekerling said. "We are changing that reality by making online accessibility simple, and are bringing it to the hands of all-sized companies."
"K1 grants a wide variety of types of funding, starting from series A rounds up until larger funding rounds," Mike Velcich, Principal at K1 said. "We are excited about the growth accessiBe's has demonstrated and look forward to collaborating with accessiBe's team as part of its continued expansion of its market presence and geographical footprint."