AIO receives $1 million grant to expedite banks' loans
Fintech companies are awarded grant from BIRD Foundation to co-develop digital customer onboarding solution to assist financial institutions in better leveraging technology
Israeli fintech company AIO partnered with financial giant Finastra and announced last Thursday that they had received a $1 million grant from the Board of Governors of the Israel-U.S. Binational Industrial Research and Development (BIRD) Foundation to co-develop a digital customer onboarding solution and expedite banks' loans. The software was developed by AIO and is available on Finastra's Fusion Fabric cloud platform and as an app, automating the process that helps loan applicants establish a valid financial identity that complies with existing regulations.

AIO provides the next generation of digital financial identities, customer onboarding workflows, and automatic document verification, and is based in Tel Aviv. It partnered with Finastra, the third largest fintech company in the world, whose Israel branch boasts over 300 employees. The BIRD Foundation spearheads hundreds of projects which it funds to advance research and development across a variety of sectors, and awarded the company duo for creating a unique solution that leverages technology to assist financial institutions.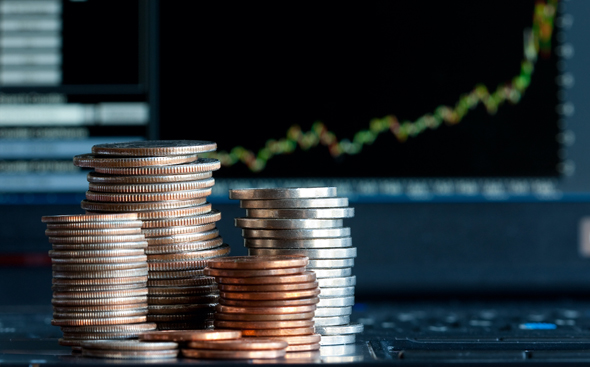 The solution helps loan applicants streamline the process. Photo: Shutterstock

While conducting the onboarding process manually is lengthy and inefficient, the companies' solution streamlines the entire process through automation and verifying financial documents digitally, boosting efficiency by 80%. AIO's technology collects data from the customer and verifies it, which is then sent to the financial institution by Finastra.

Many financial institutions in the U.S. and Europe are beginning to pilot the product, and widespread use is expected to take effect in the coming months.

"In the world of COVID-19 there is also heightened demand and urgency for business loans. Our solution enables financial institutions to try to meet that demand, but also make lending decisions that are compliant, timely and cost-efficient. Working with Finastra, and making our solution available on its FusionFabric.cloud platform, we are able to reach more financial institutions, giving them the ability to leverage our customer-friendly mobile and web platform to meet KYC/KYB requirements and assess risk in just a few clicks," Yoram Bechler, co-founder and CEO at AIO said.