Appointments
PICO Venture Partners appoints two women as leading executives
Claudia De Antoni appointed as Operating Partner and Keren Kenan as VP of Finance and Operations at Israeli early stage VC
Israel-based PICO Venture Partners announced on Monday the appointment of two leading women to executive roles at the company: Claudia De Antoni as Operating Partner and Keren Kenan as VP of Finance and Operations. PICO has offices in Jerusalem, Tel Aviv, and New York and is considered to be a leader in funding early stage startups and empowering them to become global forces.

PICO uses its widespread knowledge, extensive expertise, large network and various channels to support its portfolio companies at every stage of growth. The firm combines the mindset of venture capital with that of private equity to help companies build strong businesses with robust infrastructure that allows them to succeed on an international scale.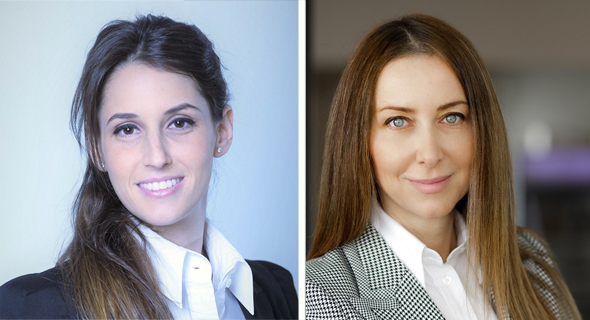 De Antoni (right) and Kenan (left) were appointed as leading executives as PICO Venture Partners. Photo: Omer Hacohen/Rami Zarengar
Previously, De Antoni served as investment director at Virgin Management, owned by business magnate and owner of Virgin Airlines Richard Branson, and at another one of Branson's real estate companies as CCO. De Antoni has also founded a marketplace for catering services in the U.K., worked at two separate private equity firms, and at U.S. investment bank Morgan Stanley. Upon assuming her position as Operating Partner, she will be responsible for new investments and value creation activities across portfolios, including serving on the board of Israeli startup Affogata, which supplies customer insights to assist B2C companies examine consumer sentiment and behavior patterns to better provide service.
Keren Kenan will become the company's VP of Finance and Operations, and has over fifteen years of experience in business development, most recently as the Chief of Staff at Tnuva. Previously, Kenan served as VP of Strategic Projects at Zap Group, in senior financial management positions at Ashdar, and as a financial advisor at Prof. Itzhak Swary & Associates.
"I look forward to contributing from my experience in executing ambitious projects and building successful brands together with the talented management teams of our portfolio companies," De Antoni said.
"Following over a decade of experience at leading Israeli corporations, I am thrilled to join the PICO team and bring added value by supporting business partnerships with Israeli technology companies," Kenan said.
"Both Claudia and Keren bring with them a significant track record of professional excellence. As we focus on helping visionary Israeli entrepreneurs build future-defining technologies, the combined knowledge and expertise of our team will continue to support the growth of our portfolio companies," said Elie Wurtman, co-founder and Managing Partner at PICO Venture Partners.