No Bull: Turkish hackers crash Israeli cattle breeders association's general assembly
Hackers infiltrated Zoom session waving flags and posting anti-Israel slogans
A group of hackers seemingly from Turkey crashed the Israeli Cattle Breeders' Association's (ICBA) general assembly held over Zoom on Monday afternoon. The meeting was held in order to elect the association's council members as well as members of the auditing committee.

With hundreds of cattle breeders from across the country logged in, the Zoom meeting was taken over by hackers waving Turkish flags and pointing toy guns at the camera while posting anti-Israel and pro-Erdogan slogans. The incident lasted for around 15 minutes after which the meeting was stopped. The general assembly is set to be resumed later today.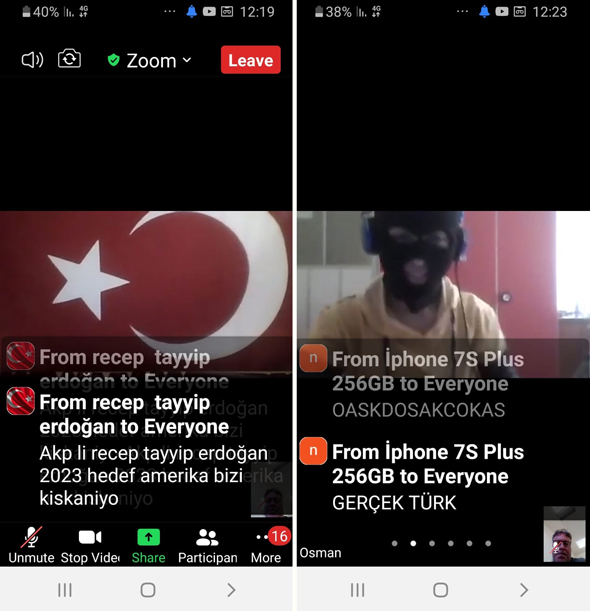 Screencapture of the hacked Zoom session

"This was a surprising event, but it will not prevent hundreds of Israeli milk producers from selecting a council today in a democratic fashion," said ICBA CEO Lior Simcha.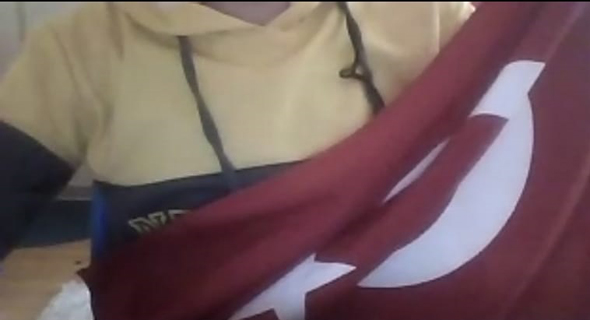 A man holding a Turkish flag disrupts an Israeli Cattle Breeders Association meeting