Israel and U.S. to develop Arrow-4 ballistic missile shield
Israel Aerospace Industries to serve as prime contractor alongside Elbit Systems and Boeing
Israel said on Thursday it is developing a new ballistic missile shield, the Arrow-4, with the United States, another layer in a defensive system built with an eye towards Iran.

Israel's Arrow-2 and Arrow-3 interceptors are already operational as part of a multi-layered system to destroy incoming missiles in the atmosphere and in space.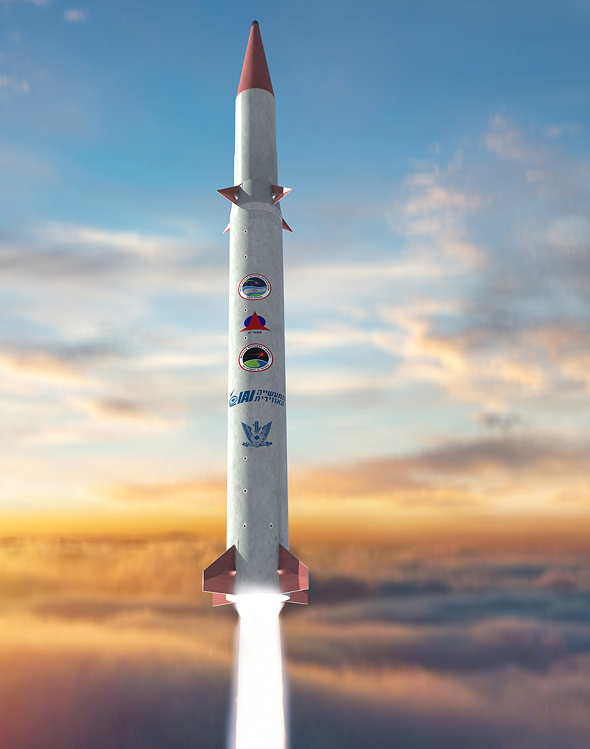 An Arrow missile. Photo: Ministry of Defense

Arrow-1 was developed as a proof of concept after the 1991 Gulf war, during which Iraqi Scud missiles were able to penetrate Israel's existing air defenses, despite being augmented by U.S.-made Patriot missiles. Arrow-2 was the first operational version of the system and was deployed in 2000. Arrow-3 was developed to meet the challenge posed by nuclear ballistic missiles, capable of intercepting them while still in space.

Arrow-4 is scheduled to become operational by the end of the decade and will be able to face newer threats while reducing costs.

The Ministry of Defense refused to address whether the new version will be able to intercept the next generation of hypersonic missiles currently being developed by Russia, China, and the U.S. and may make their way to the Middle East in the years to come.

"The development of Arrow-4 together with our American partners will result in a technological and operational leap forward, preparing us for the future battlefield and evolving threats in the Middle East and beyond," Defence Minister Benny Gantz said in a statement.

Israeli leaders have described Iran's ballistic missile programme as a threat to Israel and the world. Iran says its missile development is defensive and aimed at deterring attack.

"Arrow-4 is a cooperative program between the MDA and IMDO that illustrates U.S. commitment to assisting the government of Israel in upgrading its national missile defense capability to defend the State of Israel from emerging threats," said U.S. Missile Defense Agency Director, Vice Adm. John Hill.

"We are starting the development of the Arrow-4 system at a symbolic time- 30 years after the gulf war, which led to the establishment of the Israel Missile Defense Organization and the joint missile defense program with our American partners. Over the last three decades, we have developed one of the most advanced missile defense arrays in the world, built of four layers with demonstrated capabilities. These capabilities are being constantly improved against emerging threats. Arrow-4 will have unprecedented flight and interception capabilities, ensuring the security of the State of Israel," Moshe Patel, Head of the Israel Missile Defense Organization, added.

The Defence Ministry said Israel Aerospace Industries would serve as the prime contractor for the Arrow-4. Boeing and Israel's Elbit Systems are also part of the Arrow defence project.