Northrop Grumman rocket blasts off to ISS carrying Israeli nanosatellite
Part of the satellite's measurements will be collected by Israel's top secret Soreq Nuclear Research Center to help design more efficient radiation-protective gear for astronauts and space systems
The American aerospace Northrop Grumman rocket that blasted off on Saturday from Wallops Flight Facility in Virginia to resupply cargo aboard the International Space Station also carried the first privately-built Israeli research nanosatellite constructed by students and professors at Tel Aviv University.

The nanosatellite will study cosmic radiation in space, and its effects on space weather, astronauts, and the Earth. Some of the measurements will be collected by Israel's top secret Soreq Nuclear Research Center to help design more efficient protective gear for astronauts and space systems. Israeli startup StemRad won a tender from NASA in 2018 to supply its astronauts with radiation-deflecting vests aboard the ISS.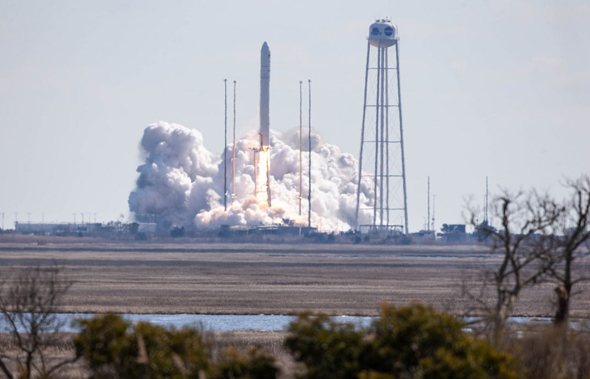 The Northrop Grumman rocket was carrying an Israeli satellite. Photo: NASA/Patrick Black
The shoe box-sized TAU-SAT1 will orbit the Earth at 27,600 km per hour (or 7.6 km per second), and complete a full orbit every 90 minutes. It will transmit data to a research team on Earth and communicate with scientists via a satellite transmission receptor station located on the roof of the university's engineering faculty building. The nanosatellite will pass over Israel four times a day, each window lasting no more than 10 minutes. Remaining in orbit for a few months alone, it will then eventually burn up in the atmosphere.
The entire undertaking was completed at the Center for Nanosatellites, part of the Iby and Aladar Fleischman Faculty of Engineering and the Porter School of the Environment and Earth Sciences at the Raymond and Beverly Sackler Faculty of Exact Sciences at Tel Aviv University as well as with the Soreq Nuclear Research Center. The university completed its project in November, and then sent it for pre-flight testing at the Japanese Space Agency, JAXA, before taking off for the U.S. and its weekend launch.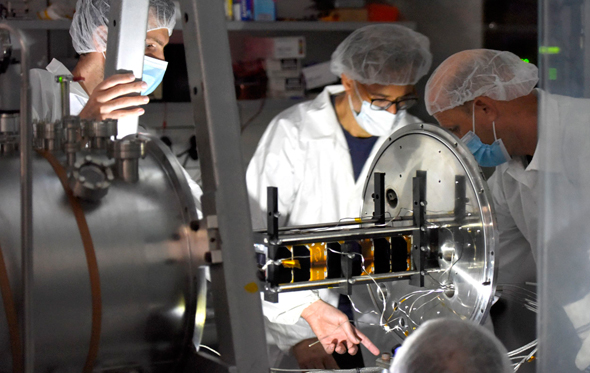 Tel Aviv University's TAU-SAT1 nanosatellite in the lab. Photo: TAU
"It's a big day for Tel Aviv University as we have now joined the NewSpace revolution. A few years ago we established the Center for Nanosatellites, with the goal to build small cubesats (or nanosatellites) for research purposes. We were able to prove that with the right planning, miniaturization and modulation of many technologies, small satellites can be built and launched into space within two years by students, at a fraction of the budget," said Prof. Colin Price, who heads the Department of Environmental Studies.