Fashion retail giant Fox launches tech accelerator
Fox Labs to seek out startups to invest in and partner with and to leverage solutions through the chain's 800 stores
Tel Aviv-listed Israeli retailer Fox-Wizel Ltd. is seeking to invest in local startups. The group announced on Monday the launch of Fox Labs, a new accelerator for companies and entrepreneurs that are active in the retail-tech sector. Fox Labs is searching for companies whose products can provide added value to the chain's retail stores, aid in its e-commerce efforts, provide innovation in the logistics and supply chain management field and offer solutions in the areas of data storage and payments, among others.

"We continue to develop across many fields and for the past year have made efforts to expand into the tech sector too, with startups that have a clear direction," said Harel Wizel, Fox's owner and CEO. "We are looking for synergies. Clearly, we won't invest in anything that we don't believe in, but rather in those that with some thought and our knowledge and global connections, we can leverage as partners. We have 800 stores available to try out all the new products and technologies."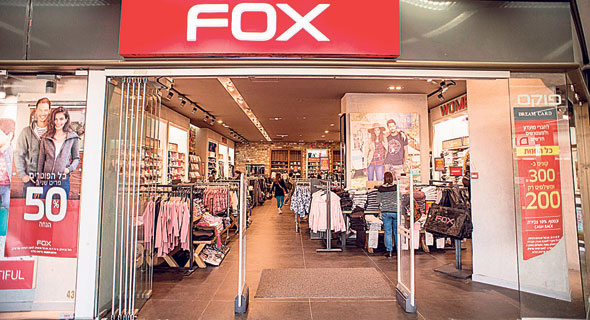 A Fox store in Tel Aviv. Photo: Yuval Chen
Fox currently works with only a handful of tech startups. On Sunday, the company announced that it was purchasing 22% of child safety seat brand BabyArk, produced by Israel-based Mobius Protection Systems Ltd., and it is also in talks with Preciate Inc., which develops facial recognition software for hands-free payments. In the coming weeks, Fox plans to install the system for a trial in five of its physical stores. Fox has an option to purchase 20% of the company that was co-founded by Amdocs' co-founder Avi Naor. Fox is also collaborating with ByondXR, which developed a platform that enables immersive remote shopping.
The person responsible for the group's new activities in the tech sphere is VP Business Development and Innovation Mikey Ben Ari. According to him, unlike Fox's usual practice of becoming a majority shareholder in the retail companies that it acquires, when it comes to tech startups, the company's plan is to acquire minority shares, up to 20% or collaborate with no investment element.
"When it comes to traditional retail, we will always aspire to purchase 50% or more of the company because we want to control and manage the companies," Ben Ari explains. "But with our Labs activities, we have no desire to manage the companies and want to instead help integrate their products using our platform and leveraging our international contacts. If we invest it will be for very small percentages. The chance of us buying 50% or 70% of a startup is very small unless it is a very initial idea and at a very low price."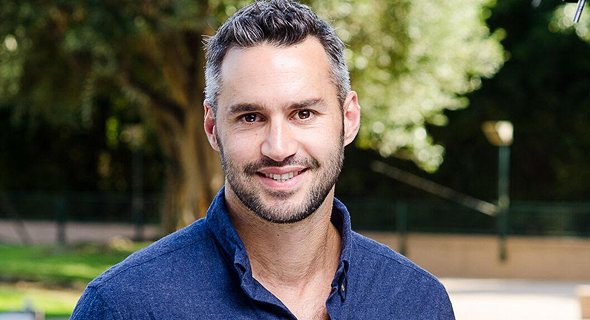 Fox VP Business Development and Innovation Mikey Ben Ari. Photo: Tomer Yaakovson
According to Ben Ari, it is still too early to assess the volume of Fox's investments in tech companies. "I'm not a venture capital fund that has money and can tell ahead of time how much it is investing in companies. Our case is different. If I encounter a good idea, I'll take it to the board and tell them how much it costs: if they approve the sum, I'll move ahead. I haven't received a fixed budget and I don't have $100 million to spend. The idea is that every time, it will be up to me to convince the board that a company offers a good investment opportunity," he said. "We haven't launched a tech investment fund, I don't want my investors to get the wrong idea. If there is a once-in-a-lifetime opportunity to generate added value, I'll ask Fox for the budget.
"Fox wants to find its footing in the innovation ecosystem. I have to be first in line with everything and know exactly what's going on from a technological perspective," he added. "As far as the company is concerned, it's about maintaining a leadership position, increasing the company's value with technological solutions, and the opportunity to reap capital gains with smart investments."
Fox said that the group receives around 200 requests from entrepreneurs who are looking for investments every year. Out of those, about half are considered relevant and in the end, investment or collaboration opportunities arise with a small number of them.