Francisco Partners to acquire genealogy company MyHeritage in $600 million deal
Founded in 2003, MyHeritage enables users to create family trees by searching through historical documents such as census, immigration, marriage, and burial records
U.S. private equity giant Francisco Partners is acquiring Israel-based genealogy company MyHeritage Ltd. The companies didn't disclose the sum of the acquisition, but the deal is believed to be valued at $600 million and it may even increase further.
Gilad Japhet, founder and CEO of MyHeritage, told Calcalist that after 17 years the time for an exit had arrived. "It is difficult to still be a promising startup after 17 years and among the options that we had we decided that Francisco was the best one for us. They want to acquire the company without making radical changes, which was better for us than being sold to a competitor."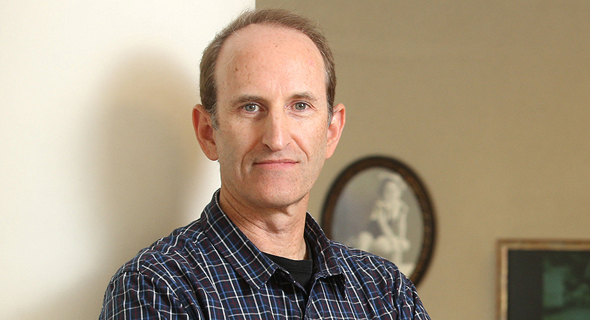 MyHeritage CEO Gilad Japhet. Photo: Orel Cohen
Since its inception, MyHeritage has raised $49 million in 5 rounds of financing, the last of which took place in 2012, after which the company turned profitable. The company's investors have included private investors Yuval Rakavy and Aviv Raiz, who invested in the company in 2005 and have continued to support it ever since, as well as Accel, Index Ventures and Bessemer Venture Partners. With their support, the company accelerated its growth and completed 11 strategic acquisitions.
Some of the company's current investors will be re-investing into the company alongside Francisco Partners, including HP Beteiligungs GmbH, Yuval Rakavy, the company's founder and CEO Gilad Japhet, and independent investor Gigi Levy.
"When I set up the company out of my home 18 years ago I had a clear vision that led me and continues to lead me today, to discover family history through advanced technologies and to expose people to the fun in genealogy," said Gilad Japhet. "With the help of an excellent and dedicated staff, years of hard work and with continuous technological innovation, we have created new and fascinating ways for people to learn about their ancestors. We view Francisco Partners as a real partner in our journey, not just because of the trust they have placed in us with this acquisition, but also due to their wish for us to remain loyal to our vision and continue to do what we do best - to put our clients first and to provide them with enriching and sometimes life changing experiences."
The deal will not include MyHeritage's Covid-19 lab, which will continue to operate in Israel.
"By leveraging our operational expertise, market resources and strong industry networks, we believe Francisco Partners is uniquely positioned to help MyHeritage accelerate its vision for growth. We are deeply impressed by the incredible achievements and relentless determination of Gilad, a visionary leader in genealogy who has grown the company from a start-up to a profitable global market leader," said Eran Gorev, Francisco Partners' President of Israel & Senior Operating Partner, who will join the MyHeritage board of directors upon the closing of the transaction. "We are looking forward to partnering with Gilad and the entire MyHeritage team to help drive market expansion for the company."
MyHeritage has invested heavily in developing technologies designed to help users make breakthrough discoveries in their family history research. The company amassed an extensive database of 13 billion historical records, including exclusive collections from many countries. The platform's many features include world-class tools for colorizing and enhancing historical photos that are based on artificial intelligence.
"With its unmatched presence across Europe combined with its development of unique, cutting-edge technologies, MyHeritage is an ideal investment for Francisco Partners. The company has proven itself to be an innovation powerhouse through its robust subscription business, unique positioning, advanced technology portfolio, and international focus that has enabled it to build a superior user experience," said Matt Spetzler, Co-Head of Europe and Partner at Francisco Partners, who will also join the MyHeritage board upon closing. "Francisco Partners shares MyHeritage's vision for growth as well as its intense commitment to ensuring the privacy of its users. The users' personal data is an extremely important priority and we will work together with MyHeritage to expand its already strong privacy framework going forward."