MyHeritage turned down a chance for bigger exit by holding off on going public
The genealogy company has long been profitable, and could have raised more money by going public, but preferred to remain private, quadrupling its investors' earnings
MyHeritage's announcement last week that it plans to be sold to U.S.- based Francisco Partners fund for $600 million, caught many in the market by surprise.

On the surface, the deal to sell the genealogy platform that allows users to create and manage their family trees, and which under certain conditions could reach $700 million benefits all the stakeholders. The company raised only $50 million since 2011, and its veteran investors are expected to now quadruple their returns. However, from information that Calcalist has obtained, MyHeritage has long been extremely profitable, and is estimated to have concluded 2020 with an annual profit of $40 million. Those figures suggest that the company could have been sold for a much higher price.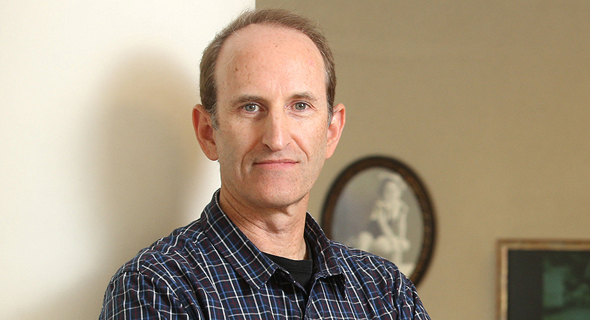 MyHeritage CEO Gilad Japhet. Photo: Orel Cohen

According to market estimates, the willingness to compromise on the price stems from the terms of the deal with Francisco, which allow MyHeritage to continue to operate without going public and giving the company's veteran investors and employees a chance to cash out. That vector seems ideal for the company's founder and CEO Gilad Japhet, who believes that now is the time to make an exit. "It's difficult to be a promising startup after 17 years, and among the options that were on the table, theone Francisco offered was the most suitable to me," Japhet told Calcalist, "they are the ones who most want to lead the company to an exit without being forced to turn things around too much."

The long list of investors and shareholders that MyHeritage has accumulated since its inception includes a great number of investment funds and private investors, some of whom are well-known in the local capital market. Some of the prominent funds include Bessemer Venture Partners, whose senior partner in Israel, Adam Fischer, has been accompanying Japhet and the company since 2012; secondary funds Vintage and ISF, as well as the European Accel fund. The lone institutional investor is the Halman-Aldubi Comprehensive Pension Fund, which invested in MyHeritage in 2016 and is now expected to earn a 400% return its NIS 15 million ($4.5 million) investment.

Among its private investors are entrepreneurs Gigi Levy-Weiss, General Partner at the NFX fund, who continues to hold shares after the sale; Yuval Rakavy, advisor to the BRM group; one of the company's past partners Ilan Bendov, among many others.

Francisco Partners first entered the local market in 2016, and expanded its operations with the appointment of the former Alvarion CEO Eran Gorev as its Israeli partner. The company's most well-known investment in Israel is NSO, which Franscico acquired a 70% controlling stake in for $130 million in 2014 and sold it to back to the company's founders and Novalpina Capital for $800 million in 2019.

"Gilad is a respected visionary in the field of genealogy, who has built an outstanding company," Gorev said. "He is a great partner who built a wonderful team with a strong company culture. This is a company that reinvents itself all the time from a technological standpoint on an issue that impacts many people around the world. We will do everything to assist the company to expand its areas of activity, and focus on helping it build on the business momentum that it has achieved in international markets."

"I believe that Gilad and his team will continue to take the company to new heights, this time alongside Francisco Partners. Every MyHeritage user who builds a family tree can find value in family trees built by other users, and in that sense it's nearly impossible for new competitors to provide similar value. The company's DNA testing also creates a network effect and customer retention that will allow it to significantly grow over the coming years," Levy-Weiss said.

"For many founders, an exit is the end of an ambitious journey which hasn't been fulfilled," Fisher wrote in a post about the sale, and added that "MyHeritage developed a product that touches people for many years, and will continue to live on for a long time."

Over the last year, MyHeritage generated headlines for establishing a private coronavirus (Covid-19) testing lab in Petach Tikva, which according to Japhet made up a small part of the deal. "As long as the country needs a lab, it will continue to operate. Once we beat the pandemic, we'll decide what to do with the lab," Japhet said.