Israel's RedHill Biopharma testing oral pill that cures Covid-19 symptoms
Israeli pharmaceutical company creates treatment to help severe and moderately-ill patients; company generates $90 million in sales annually
Israeli company RedHill Biopharma, which is currently being traded on the Nasdaq, is in the midst of testing a new treatment for patients suffering from Covid-19 induced respiratory symptoms. The treatment, an oral pill, named Opaganib, is equipped to treat severe breathing-related symptoms caused by the coronavirus (Covid-19). "As of now, we are the only company that is developing two treatments for Covid-19, Opaganib, which is geared toward hospitalized patients who need oxygen supplementation and for more mild patients, and RHB-107, which also aims to treat Covid-19 symptoms with both trials running in parallel," RedHill Biopharma COO Gilead Raday told CTech.

Opaganib, whose registered name is Yeliva, contains a mechanism that functions as dual-use, working as an anti-inflammatory and reducing the hyper-immune response for patients with severe Covid-19 symptoms, and is a very potent antiviral that can block replication of the virus in the human cells, Raday explained.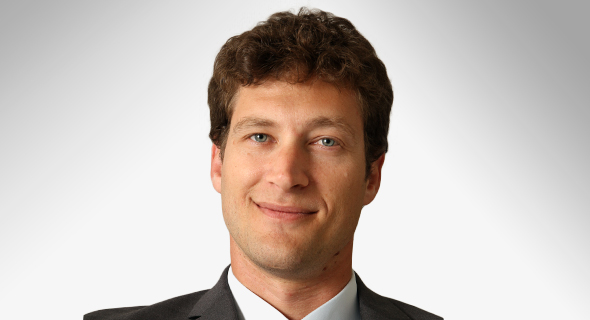 RedHill Biopharma COO Gilead Raday

The company's drug can be orally administered compared to traditional IV drugs, which are predominant therapeutics used to treat the virus and can be invasive to struggling patients. "It can be used on outpatients or regular patients who have mild symptoms, as well as those which are more severe," Raday said. In clinical trials, it was found to be more effective than remdesivir, the common Covid-19 treatment that is currently being administered in hospitals.

As for possible risks or side effects that such a drug poses, it remains unclear, but Raday assured that the company's robust database continues to provide positive results and promising statistics. "So far, our entire program has been through 40 preclinical patients, across multiple sites in the U.S., and prior it was administered for compassionate use in Shaare Zedek Medical Center," in Jerusalem, he noted. "We're also currently halfway through our large global Phase-2 study, which has been administered to 464 patients worldwide," he added.

"We've compiled an independent database and monitoring board which has convened twice and has analyzed safety data from 175 patients, ensuring it is safe," he added, "so far our experts have reiterated that these studies have not highlighted any safety concerns, and our product is well-tolerated."

It's often difficult to treat viruses with an oral medication, what is the mechanism your drug employees to go about that?

"It's hard to treat viruses generally speaking, and is difficult to understand the medical and scientific aspects in that regard, but here it was more of a question of availability of fitting our drug to the target market. While IVs are used as a way to administer monoclonal antibodies against Covid-19, one of the main concerns in using general antibodies is that doing so can cause developments of mutations in the Spike protein and give rise to variants which are more resistant to antibodies and potentially to the vaccine as well," he explained. Monoclonal antibodies are those specifically directed against the infamous coronavirus' Spike protein, and are designed to block the virus' attachment and entry into human cells. Current drugs on the market today bind to different sites on the virus' protein. However, RedHill Biopharma's offering differs greatly. "Our mechanism works as an antiviral at the downstream site, so it isn't affected by the Spike protein site, and our drug is expected to maintain activity across many different variants," he said.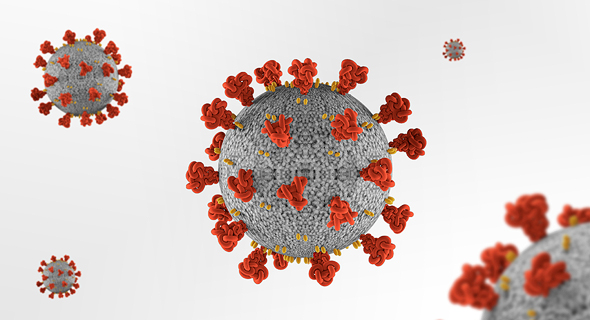 The company's drug is designed to combat the coronavirus without attaching to the Spike protein's active sites (illustration). Photo: Shutterstock

Your company is listed on the Nasdaq, and has gone public. What are its future financial plans?

"We are a fully-integrated pharmaceutical company with commercial relations in the U.S., and have already registered the sales of three approved products which have gained FDA approval. Currently, our products generate sales of $90 million annually. We aim to execute our business plans by continuing our ongoing studies, and support both Covid-19 programs and some development programs which we had prior to the pandemic including a pulmonary nontuberculous study. For now, those are our main focuses," he said.

In wake of the pandemic and the pressing urgency to find a cure, the company is focusing on targeting outpatients, which are the largest portion of patients in current Covid-19 studies, with broad antiviral treatments.