Moon Active raking in the money as Coin Master crosses $2 billion income mark
Coin Master was the fourth-highest revenue-generating mobile game worldwide last year, bringing in $1.2 billion in 2020 alone
Israeli gaming company Moon Active has recently surpassed the $2 billion mark in income from its wildly popular mobile game Coin Master, according to a report by Sensor Tower Store Intelligence. Coin Master was released in 2016, but incredibly the title broke $1.2 billion in 2020 alone, up 122.4% from 2019, when it accumulated $539.6 million. Its best month ever came in December of last year, when it racked up $118 million.
Coin Master was the fourth-highest revenue-generating mobile game worldwide in 2020 across the App Store and Google Play, behind the well-established PUBG Mobile and Honor of Kings from Tencent, and Pokémon GO from Niantic. Overall, it was one of a record six titles that generated more than $1 billion in player spending last year.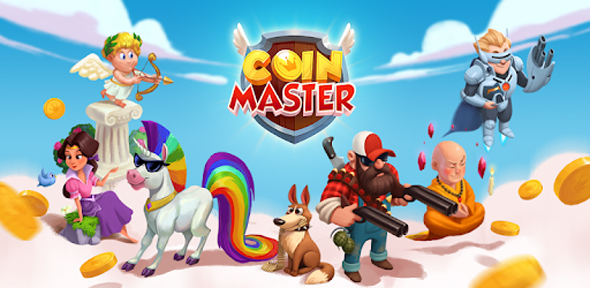 Coin Master. Photo: Courtesy
Coin Master was one of the main reasons the Casino category has surged on mobile, becoming the No. 2 fastest growing genre for player spending among the top 100 titles in the U.S. last year. Coin Master generated $626.6 million in the U.S. alone, with the No. 2 ranked title being Slotomania from Playtika, another Israeli-headquartered company, which accumulated $302.8 million.
In all, Coin Master has picked up $1 billion in player spending just in the U.S., with Germany ranking No. 2 with approximately $214 million.
Moon Active has been putting the money generated by Coin Master to use, acquiring gaming company Melsoft last December. Melosoft has 240 employees, most of whom are based out of Minsk, Belarus and Nicosia, Cyprus, and has revenue estimated at $160 million a year. The price of the acquisition was not announced, but is believed to be over $100 million.
Moon Active was founded in 2011 and employs over 650 people, mostly in its Tel Aviv headquarters. The company also has a big R&D center in Kiev and offices in London. The company more than doubled its workforce since the start of 2020, recruiting 350 new employees. Moon Active intends to hire several hundred additional staff this year in order to support the growth of Coin Master and the development of new games.
New York-based venture capital and private equity firm Insight Partners bought a 10% stake in the company in January 2020 according to a company valuation of $1.25 billion. Additional investors include Gigi Levy-Weiss, Guy Gamzu, David Alliance and Singulariteam Ltd.