Harel Insurance earmarks $100 million for startup investments
The Israeli insurance company's nine investments in young companies have so far yielded it 300% returns
Investments by institutional bodies in private companies tend to receive less publicity compared to publicly traded companies. Four years ago, Israeli insurance company Harel established a small department to carry out a series of investments that differ from its usual mode.

The department, which was largely kept under the radar, invests small amounts directly in early stage technology startups. Those investments, which reached a total of $100 million, have proven successful and yielded Harel an average return of 300%.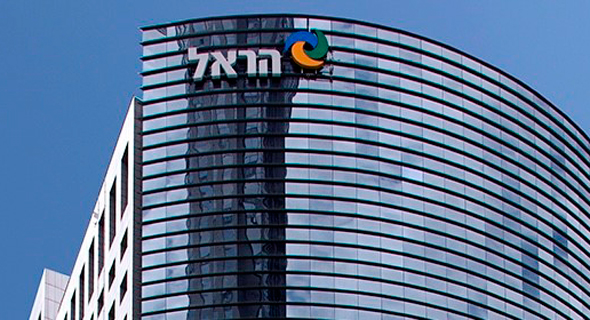 Harel Insurance has established a small investment department for high tech companies. Photo: Harel Insurance

Now, in light of those returns, Harel has recruited Tomer Goldberg, who for the past five years led Cisco's investments and acquisitions in the Israeli cyber and cloud computing field, to oversee the department and has allocated it an additional $100 million to invest.

Calcalist has learned that over the past four years, the unit has directly invested in nine companies in the fields of biotech, fintech, digital health, alternative energy, and more. Some of those investments include in companies such as American Well, Ecopia, Ayala Pharmaceuticals, Assured Allies, Biond Biologics, Tabit Technologies Ltd., Quantum Machines, Lemonade, and Innoviz Technologies Ltd.

300% in investment returns

Those investments were originally conducted in nostro money, due to their small amounts and because of the different risks associated with them, due to their being early stage in character.

In American Well, for example, Harel invested $5 million in 2017. The Boston-based company develops advanced technologies for telehealth and was founded by two Israeli doctors, brothers Dr. Roy and Dr. Ido Schoenberg. The pandemic boosted the company's performance, and it made an initial public offering on the New York Stock Exchange in October 2020 at a valuation of $6 billion. Harel earned a fivefold return on its original investment.

Harel was also an early investor in Biond Biologics, a developer of immunotherapeutic drugs to treat cancer led by Tehila Ben Moshe and Ori Shiloh. Harel invested in the company's first round 2018, and in subsequent rounds for a total of $6 million. Today the company has four different drugs at different clinical trial stages, as well as a unique platform to introduce antibodies into cells and recently signed a worldwide license agreement with pharma giant Sanofi in one of Israel's largest-ever biotech deals.

Harel has invested a total of $12 million in Ecopia, which develops robots to clean solar panels. The company recently went public on the Tel Aviv Stock Exchange, yielding Harel four times the amount of its original investment.

Ayala Pharmaceuticals, yet another company which Harel invested in, develops drugs to treat cancer that are based on genetic information. Harel invested $8 million in Ayala in 2018 along with the IBF fund. Ayala is led by Roni Mamluk, and went public on the Nasdaq in 2020 at a valuation of $200 million, and earned Harel $28 million.

In 2019, Harel invested $30 million in online insurance company Lemonade, which went public on the New York Stock Exchange last year. Harel sold its holdings in the company as part of a sale offering that took place for $129 million, quadrupling its investment.

Spotting hot investments

"Harel has learned over the past few years to respond quickly to potential investments in young high tech companies, and now we want to go one step forward," Goldberg said. "Our focus is on three types of investments in the fields of technology and innovation: investing in innovative products for enterprises, such as cybersecurity, cloud computing, and office management; investments in various fintech solutions, and investment in healthcare technology."

"The innovation ecosystem is happening in the U.S. and in Israel is next in line. We are looking for companies that are hungry early stage companies to invest small sums in and will expand those investments as the companies grow. The technology is here to stay, and whoever knows how to spot hot investment in tech companies, will know how to yield favorable returns. Investments in young tech companies means entering an important developing world, and it is vital for us to continue to be of it and strengthen our hold on it," Goldberg said.