Analysis
Kaltura's valuation is expected to hit $2 billion in its upcoming IPO
The company provides systems for broadcasting large conferences. Its revenues in 2020 reached $120 million, and it only recorded an operating loss of $8.1 million
With revenues of $120 million that bring it to the cusp profitability, New York-headquartered and Israeli-founded video creation and distribution company Kaltura Inc. isn't simply another Isareli company that is rushing toward a public offering. It's heading toward its Nasdaq IPO as a mature company with 15 years of operations under its belt.

The company, which provides a wide range of tools for the global broadcasting industry, did not reveal in its prospectus that it submitted to the U.S. Securities and Exchange Commission what valuation it seeks to issue at, but any figure below $2 billion would be a disappointment compared to the amounts that similar companies, such as Zoom, have been valued at. Kaltura was founded in 2006 and provides communication systems for broadcasting large conferences, infrastructure for telecommunications companies' video systems, as well as video infrastructure for educational institutions, and more.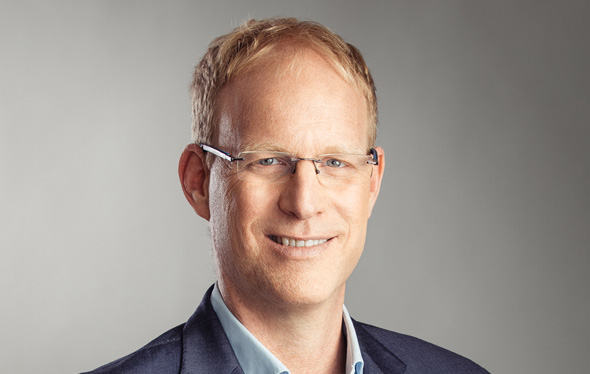 Kaltura CEO Ron Yekutiel

Kaltura began 2020 with great concerns and even cut its employees' salaries, but it quickly realized that video-calls would rule the pandemic, and demand for its services increased. The company had entertained thoughts about going public in the past, but only this year, did those thoughts mature enough to be translated into action. The company's decision to file a public prospectus stems from its understanding that the market is 'on fire' and is thirsty for quality offerings, but that public thirst could be suddenly quenched and the market may close down like it has in the past. Kaltura's CEO Ron Yekutiel said in the past that an offering was always on the table, and that it was just a matter of timing. it seems as if that time has finally come. So far, the company has raised $160 million.

According to its filing, the company's revenues in 2020 reached $120 million, up from $97.3 million in 2019. The company listed an $8.1 million operating loss in 2020, compared to its $2.8 losses in 2019. Aside from the operating margin losses, the company reported its earnings before interest, taxes, depreciation, and amortization (EBITDA) as $4.3 million in 2020, showing a slight increase compared to 2019. It also reported an interesting figure detailing how it cut back on flight and marketing expenses by some $1.7 million due to the pandemic.

The prospectus' warning section listed some of the risks the company faces, noting it records losses each year, and doesn't know whether it will ever become profitable. The company has accumulated a deficit of $243 million, including its net losses of $38 million last year.

Kaltura operates on two main channels, in the areas of media and education for organizations, and provides complete video infrastructure for different media channels, and video systems for educational institutions and large organizations. The prospectus detailed that the areas of media and education remain dominant sources of revenue, with education yielding some $80.4 million and media generating $40 million in revenues. The company's R&D expenses were $29.5 million in 2020, showing a 22% increase compared to 2019. Kaltura has over a thousand customers, 25 of whom are Fortune-100 companies, and 51% are leading educational institutions in the U.S. Its list of customers includes Oracle, Berlitz Corp., Wells Fargo, Bloomberg L.P., and Vodafone Group PLC.

Kaltura was founded by CEO Ron Yekutiel and CMO Dr. Michal Tsur, who also serves as President and General Manager of the Enterprise & Learning division, Eran Etam, and Dr. Shay David. Its chief financial officer is Yaron Garmazi. The company employs 600 people, half of them in Israel, including its R&D center which is based in Ramat Gan. The company also has offices in London, New York, and Singapore.