Opinion
Misconceptions start with 'me'
Women often question their own ability to fill a role and are filled with doubt, unlike men, which prevents them from entering positions in the high tech industry
Women make up nearly half of the global workforce, but only 25% of them hold jobs in the tech industry, and when it comes to cyber, that percentage is even lower. Why is that? I would like to offer a possible explanation based on my years in high tech, managing R&D and product teams in tech-savvy and innovative companies (disclaimer – my analysis has no basis more reliable than my own meandering experience).

The first time I heard about NSO Group Technologies, an Israeli cybersecurity company was from another mother sitting on a playground bench. At a moment of utter boredom, she told me about the company she worked for. "We develop products for intelligence collection by governments", she said. My immediate thought was "What will I do there?" Three years later, and I haven't looked back, but why was doubt the first thing that came into my head?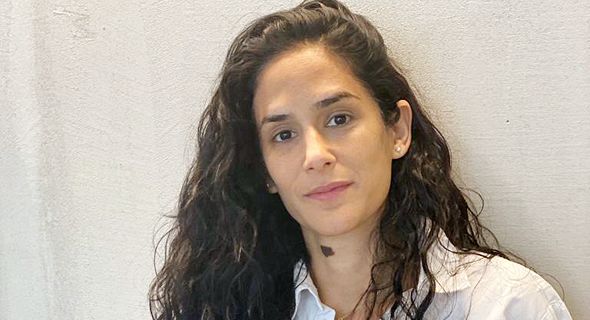 Dana Gilboa of the NSO Group

To start with, when you think about cyber intelligence, most of us think of hood-wearing hackers. That's not me, or any woman I know. Second, I had spent most of my career building IT management products. If you're interested in improving your website contact me, but what did I even know about this kind of technology, and why would anyone think that I had the relevant experience? And lastly, I thought this domain was extremely complex, and involved technologies that I wasn't familiar with.

The image of cyber tech companies is of course just a false stereotype. Like any other software development company, what we do is mainly understand customer needs, technological innovation, and bring great products to the market that answer those needs. The people doing this are like in any other industry – they're hard-working, talented, interesting, and a diverse group of people to work with.

However, this wasn't my biggest misconception. The domain involves advanced technologies and my initial fear was that my lack of specific expertise would be an unbridgeable gap. Even though I had dealt with massive challenges before and successfully led tech projects, I questioned my own suitability for the position. My guess is that the same behavior patterns exclude women from similar positions across the tech industry.

Going back to my meandering experience, working mostly with men for almost 20 years – as an employee, as a peer and as a manager – I can't recall hearing many of them questioning their own ability to fill a role, take over a project or learn a new technology. However, women often do, even when no one else around us does. No offense guys, but I don't think it's because you're more capable or work harder than us. I've seen those self-doubts in some of the most talented people I know, and guess what? They all happen to be women.

It's not just insecurities or low self-esteem. A lot of the time, I associate it with a mere lack of audacity. The fact that we are not 100% sure that we will excel, prevents us from asking employers to take a chance with us. We need to start growing some chutzpah. Thank God, several weeks after the playground rendezvous, I went to a childrens' show, where, while getting horribly bored (again), I met an old childhood friend that also works at NSO. She convinced me to meet the CPO, and the rest is history. I found women in key management and leadership positions, an enabling ecosystem that promotes equality and excellence regardless of gender. Perhaps most important of all, I quickly closed gaps and found that like in any other domain, when it comes to building great products, what matters most are your analytical capabilities and your ability to take the right decision, focus and execute a plan.

Back to my original explanation as to why there are less women in cyber – it is mainly because of misconceptions, not only about the domain, but also about ourselves. We need to genuinely acknowledge our strengths and worth, understand that gaps can be bridged, and make bold moves. There is no glass ceiling, there are no walls, we just have to allow ourselves to take that single step forward and discover that there is nothing blocking us, and that the only one holding us back is ourselves.

Oh, and spend more time with your kids. You'll be surprised where it might lead you.