Women's Day 2021
It's less about ego, more about collaboration say leading female executives
Bringing their own unique, less competitive, and more empathetic mindset to their careers, many women are entering high tech and senior management positions than ever before
Women's Day 2021 may seem no different than others, but trends clearly show that statistics are changing as more and more women are joining the ranks of tech companies and filling senior executive positions. While certain fields may seem more male-oriented than others, a variety of experts, leaders, and consultants offered their take on how market trends are changing and the advantages, knowhow, and unique mindset women can bring to these areas.

It's more than corporate responsibility

Hila Hubsch, Head of Legal and Government Affairs at Microsoft-Israel told CTech that Microsoft-Israel sees incorporating more women in its ranks as part of its corporate responsibility, and isn't just talk. The multibillion dollar software company works to implement this at every management level, whether in R&D or nontechnical positions, as a general principle.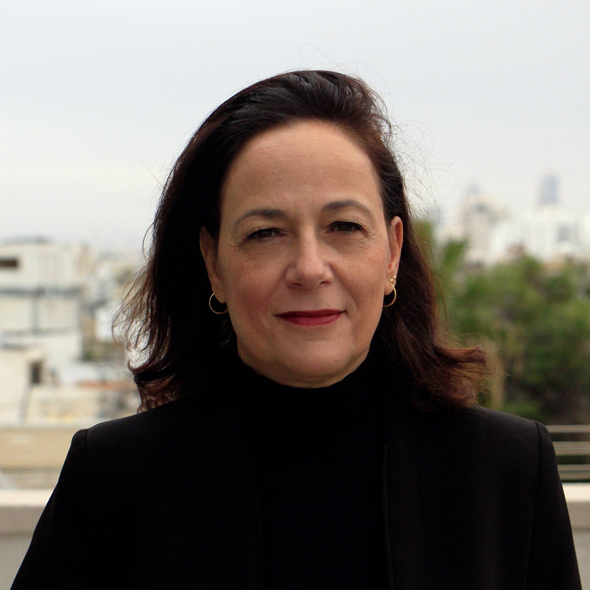 Hila Hubsch, Head of Legal and Government Affairs at Microsoft-Israel. Photo: Eli Hubsch

"Microsoft-Israel serves as an amazing example of promoting women, and our management is 50% women, and not only in female-oriented roles like legal counsel but also in technological positions. Microsoft wants to help women attain senior positions, and a company's biggest strength is having diverse management that introduces different approaches. I think women can bring a more collaborative approach to decision making, and have our management better reflect society as a whole," Hubsch said.

That plan translates into action when examining Microsoft's recruitment patterns. "For every position that we recruit for, we make sure to interview at least one female candidate. Obviously, we hire the best candidate we find, but we want to encourage women to feel comfortable and apply as well." Microsoft-Israel also has various accelerators designed to encourage young female tech entrepreneurs as well as mentoring programs, where senior women assist younger ones and help them navigate their career path and options.

In terms of salary, Microsoft-Israel allocates salaries based on position, and while they are open to both genders, the statistics are still far from perfect. Hubsch believes that that responsibility shouldn't be dictated by government mandates, but rather by companies. "I don't believe it's the government's job to be involved in how companies are run, but compared to other high tech companies in Israel, Microsoft-Israel is in a relatively good spot for the overall region."

In her legal counsel team alone, the department is over 50% women. "I think that women can do anything, and shouldn't be afraid to be ambitious and aim for senior roles; it's possible," she concluded.

It all starts with education

Miri Oren, General Director of the Israeli Afeka College of Engineering believes that even prior to entering the workforce, the educational sector is where efforts should be focused to make technical studies more approachable.

"Unfortunately there are still not enough female engineering students, but in our teaching and management departments we are close to 50% women. We're more concerned with finding talent, than in gender," Oren said.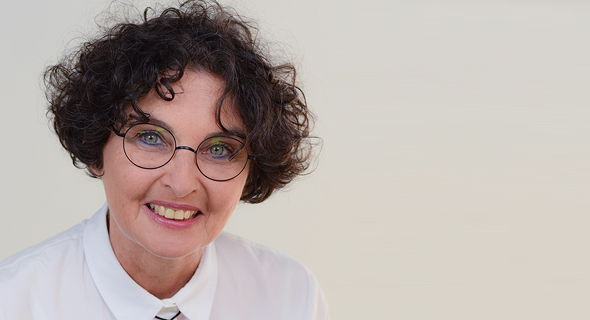 Miri Oren, General Director of Afeka College of Engineering. Photo: Afeka College

Afeka emphasizes work done by female engineers, and has an annual prize that it grants to exemplary graduates, such as Merav Davidovits, who recently assumed a leading role at Elbit Systems as the Senior Director of the C4I & Cyber division. Another recipient was co-founder and CEO of HT Bioimaging Shani Toledano, who shared her experience starting her own company during last year's 12th annual Global Entrepreneurship Week.

"We want women to know they can be professionals and successful, and therefore give them a platform during conferences, panels, and during open days on university campuses. Since engineering is considered to be very male-oriented, the change needs to start with education. If we want to help young women break glass ceilings, then we need to start early," she said, explaining how Afeka gives high school girls tours and lectures on its campus, bringing its engineering female graduates to speak to young female prospective students.

"Women have different talents than men, but we want to show women that those types of talents are needed in engineering too. We want to show young girls that they can do it."

In regards to the rest of the world, Oren believes that Israel is doing fairly well. She noted that impressively enough, in a recent global example, pictures released by NASA showed female engineers working on the Perseverance rover to Mars, with their babies in tow.

Trends run psychologically-deep

Etel Behar, former organizational consultant and VP of the Ben Horin & Alexandrovitz firm thinks that underneath the surface, trends run deeper and are rooted in psychology. In Israel, men learn managerial skills from their mandatory military service as commanders and leaders, she explained. Many of those who served in command roles, later on move to companies where they fill similar positions.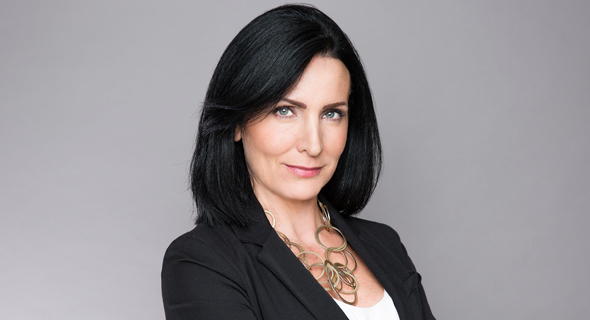 Etel Behar, VP of the Ben Horin & Alexandrovitz firm

"Men shape this concept of hierarchy in leadership, believe that no task is impossible, and are ready to take on risks. While this is helpful, I don't think that the military teaches men enough empathy or dialogue. Female management attempts to understand what the customer needs, its feelings on a certain topic, and requires empathy and understanding. Female intuition can lead to better product differentiation, which has eroded severely in businesses. Oftentimes, women are more willing to put aside their ego and listen," Behar explained.

In addition, she believes that millennials are a good example of this, as they are less concerned with filling gender-specific roles, and more concerned with a company's success than with preconceptions. "I think that high tech management can adopt its own unique feminine style that is more in tune with these values," she said.

Female management has its strong points

Female management clearly has its strong points, and Limor Ben David, co-founder and co-CEO of Nogamy, a company that operates in the big data industry is one such example. "We're seeing more and more women assume senior executive positions in the high tech industry," she said.

As for attempting to change the mostly-male oriented demographic, Nogamy has 75% women and 25% men on her team. "My male co-founder and I both understood that gender isn't an obstacle, but there is a simple preference of men over women in these fields." Nogamy incorporates flexibility in its work hours, and has new mothers stay late only two days a week. It also allows its employees to work from home, provides them with laptops with remote connectivity, trains new employees from home, and during the pandemic began transitioning most of its in-person meetings to a Zoom format.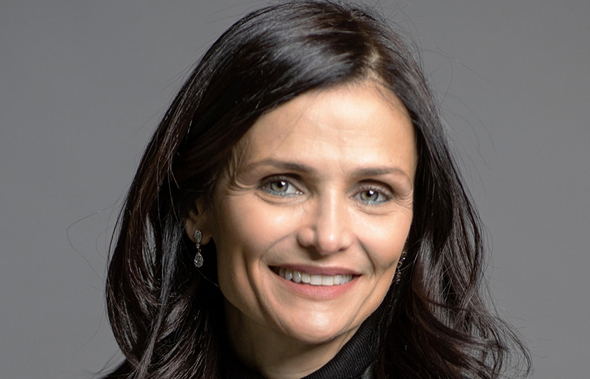 Limor Ben David, co-founder and co-CEO of Nogamy. Photo: Yoav Alon

As for what the government can do to encourage women to enter these fields, she relayed her own upbringing of enrolling in the Marom track of the Israeli Air Force which trains soldiers in computing systems. While the Israeli government practices a policy of Affirmative Action, this doesn't always make women feel accepted or appreciated, she noted, as they are hired based on their gender and not on their achievements, ability, or high intelligence. She believes the military can start by helping steer women to more technical positions, where they can gain the skills they need to enter the private sector. "We don't want to focus on percentages, rather on encouragement," she said.

"Women who want to work and are talented can get very far," she said, "and I think that the most important thing for young mothers and young women is to have a support system, whether that be parents, a partner, or friends."

She elaborated that women's feelings of being excluded or unwelcomed by this sector may stem from macho mentalities in the workplace, which may intimidate some women. "In companies with more diversity, there's a different dynamic, there's open discourse and less ego. There's this concept in academia, the military, high tech, and just about everywhere else that in order to be the 'best,' women have to try to imitate men. However, I don't think that's the correct approach. Women can use their own way of getting things done by encouraging civility and collaboration."

As for the existing gender pay gap, Ben David believes it emanates from female's tendency to compromise. "I think in general women are less aggressive and don't necessarily demand higher salaries, and may feel second-rate to male colleagues. Just because we are gentler, and don't define ourselves by money, certainly doesn't mean we should earn less. That needs to change."

Lastly, she noted that female management has its strong points when combating crises. "I think because we are less concerned with ego, when a crisis hits we know to analyze a situation, and work together to formulate a solution with less blame involved. It's all about moving forward."