Centrical secures $32 million in new round led by Intel Capital and JVP
"The transition to work from home was very kind to us," says founder and CEO Gal Ramon
Employee success platform Centrical announced on Wednesday that it has raised $32 million in a funding round led by Intel Capital, a new investor, and JVP, the company's largest shareholder. The round also included participation from C4 Ventures and Citi Ventures, also new investors, as well as existing investors Aleph, CE Ventures, La Maison Compagnie d'Investissment and 2B Angels. The new funding is an extension of the company's 2019 series C round, during which Centrical's valuation has increased significantly. The company has raised a total of $66 million since its founding in 2013.

Centrical's employee-centric success platform helps companies motivate employees to exceed their own KPIs by blending advanced gamification with personalized microlearning and real-time employee performance management as well as adaptive coaching tools, and well-being strategies.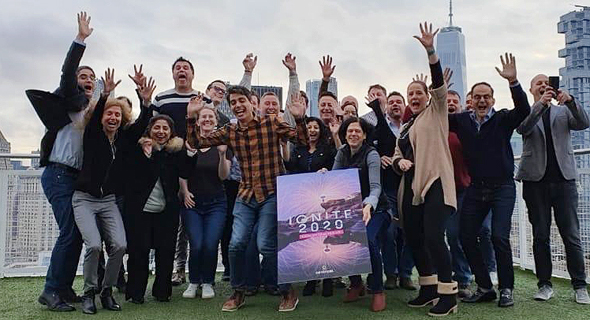 The Centrical Team. Photo: PR

Founded nearly eight years ago by Gal Rimon, when it was called GamEffective, Centrical currently employs 110 people. During the second half of 2020, the company's headcount grew by 40 positions, 20 of them in its Israeli development center. The company plans to recruit 80 new positions throughout 2021, 40 of them for their Ra'anana operation. Centrical will also be using the new funding to expand its portfolio of vertical market solutions and new products aimed at aiding achievement of high-level corporate goals, crisis management, and advance other business agility-related activities.

"The company grew by dozens of percent during every quarter of the previous year and we were joined by new clients such as Coca-Cola, British Telecom, BMW, Office Depot and others. We work with companies that employ tens of thousands of people," Rimon, Centrical's founder and CEO told Calcalist. "The transition to work from home was very kind to us. Since it is difficult to evaluate the performance of remote employees, many organizations opted to significantly increase their use of our technology."

"We have recently recruited 15 sales representatives and we will be expanding our development team in Israel to improve the AI and create new market-specific verticals," Rimon added. "We are experiencing substantial growth in South America and I am currently opening new offices in London and in Australia."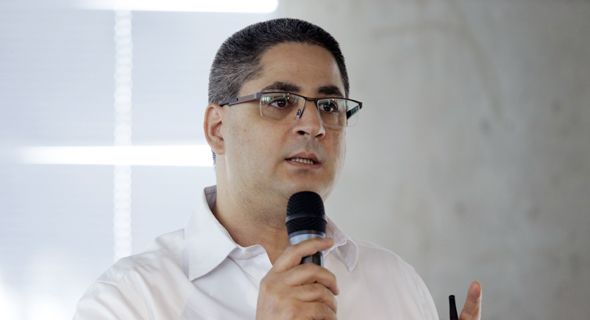 Centrical CEO Gal Rimon. Photo: Amit Shaal

Centrical's platform gives employees an AI-powered, personalized, and gamified experience that unifies real-time performance management, continuous feedback, microlearning, and employee engagement while supporting managers with interactive coaching and managerial tools.

In the midst of the Covid-19 pandemic, Centrical announced several new modules to its platform, including Augmented People Intelligence, which combines AI-powered analytics with the creative and empathetic characteristics of human intelligence, adaptive coaching tools, employee engagement, and well-being capabilities – all intended to better enable employees to feel part of their organizations, as well as interact, train, and perform in hybrid workplaces.

"Centrical is liberating and revolutionizing the lives and performance of frontline employees in large organizations. So often, these key employees are burned out, feel they're not getting the right attention, don't understand the goals of the organization, and do not receive sufficient training," said Erel Margalit, JVP's Founder & Executive Chairman who will now serve as Centrical's Chairman of the Board. "With the Centrical platform, employees are enabled to thrive by working together while simultaneously creating a language by which their managers are able to empower and support them, aligning their personal goals within the framework of the larger objectives and milestones of the organization. With so many employees working from home these days, this sense of connection is needed now more than ever, as you simply cannot win a game alone: passing, blocking and screening are all necessary actions for the team if they're going to score and win the game. And that is the Centrical breakthrough, making this company a category leader."

"Intel Capital invested in Centrical because we believe the company's innovative augmented people intelligence platform addresses the needs of companies and employees operating in today's global, hybrid workplace. Through on-going innovation and expansion of its Employee-centric Success Platform, Centrical can disrupt many of the world's largest enterprises and help drive successful business outcomes," said Trina Van Pelt, an Intel Capital Vice President, and Senior Managing Director.