ZygoFix completes $2 million round for clinical study to treat back pain
The company's solution aims to treat back pain with a miniature screwless implant and help with spinal stability. Funds to be used for further studies and obtaining regulatory clearance
Israeli medical device startup ZygoFix wants to help relieve back pain. ZygoFix was founded in 2017 by Prof. Yizhar Floman and Uri Arnin, two serial entrepreneurs in the medical instruments industry. The company recently completed a $2 million fundraising round after receiving an initial investment from the Trendlines Group, an Israeli-Singaporean-based investment group focused on high-growth medical and agrifood technologies; Agriline, a trust of which Vincent Tchenguiz is a discretionary beneficiary; a grant from the Israel Innovation Authority, as well as funding from additional private investors. The funding will be used to conduct additional clinical studies, enhance the system implant tools, and to obtain regulatory clearance.

ZygoFix's product which works as an alternative to painful spinal fusion for those suffering from severe back pain. Its zLOCK is a miniature screwless implant that provides spinal stability and fusion. Being a minimal invasive option, it replaces typical complex screw stabilization. The device includes bendable features enabling it to adjust to specific joint shapes during insertion. The first clinical case performed in Israel was carried out swiftly by Dr. Lior Merom at the Rambam Health Care Campus, and took less than 30 minutes.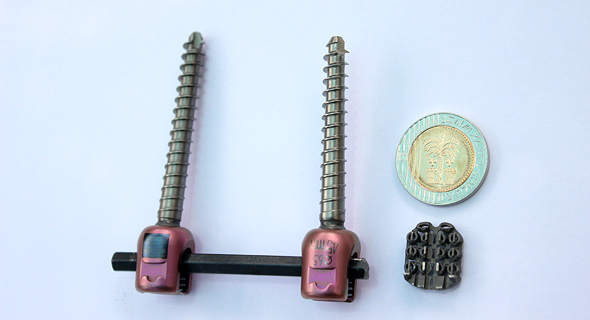 The company's zLOCK device next to an Israeli shekel coin for size-comparison. Photo: ZygoFix

"The simple and very low risk placement of the zLOCKs make it an attractive stabilization solution for suitable indications. We look forward to collecting more data as the study progresses," Merom remarked.

"Our technology rethinks spinal stability. We leverage the natural anatomical structure of the spine and insert the zLock implant which locks the motion in the joint," said ZygoFix CEO Ofer Levy.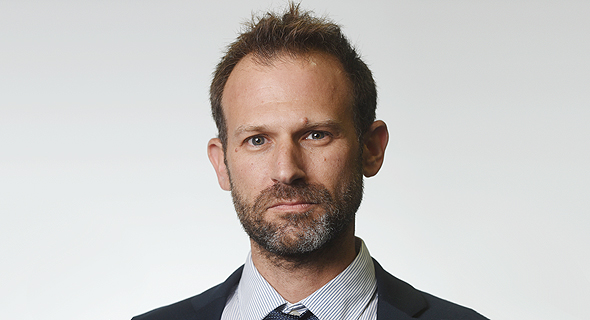 ZygoFix CEO Ofer Levy. Photo: ZygoFix