Israeli Novolog Group invests in German telemedicine provider medflex
Medflex is rapidly becoming one of Germany's leading telemedicine providers, experts expect the field to become a $68 billion industry by 2025
Israeli healthcare Novolog Group announced on Thursday its 20% strategic investment in the German telemedicine company medflex GmbH. Medflex is a telemedicine provider that works to fit both doctors' and patients' needs, and during an age where most services are becoming remotely-enabled, is rapidly becoming one of Germany's leading telemedicine providers.

Medflex offers messaging, video calls, and video consultation services on a protected platform that adheres to German health regulations. Founded in 2018, it is based in the southern German city of Konstanz. Israeli group Novolog is also active in the healthcare services industry, and has been a publicly-traded company on the Tel Aviv Stock Exchange since 2017. Novolog works to coordinate the logistics behind healthcare services, provides technological support for home care, and supplies digital tools to health professionals as well as patients.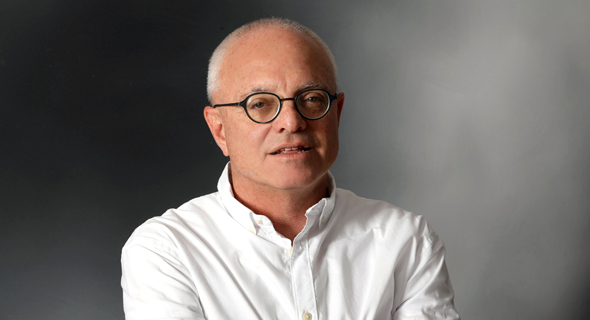 Novolog Group Eran Taus. Photo: Sivan Faraj

The German health sector is the largest in Europe, and is considered to be a particularly promising market with high-potential growth. In the European Union alone, over 400 billion euros ($480 billion) are invested annually in ensuring the health of a large population of 83 million. In 2019, the German government passed legislation to accelerate digitalization and innovation within the healthcare sector to broaden usage, and encourage telemedicine solutions. During the pandemic, both patients and doctors have found that relying on video consultations is particularly effective over in-person consultations. Industry experts expect spending for telemedicine to reach 57 billion euros ($68 billion) by 2025.

"The digital healthcare market in Germany is one of the most attractive markets in the field of digital healthcare. The investment in medflex is an important first step in the implementation of the group's work plan to expand its activities abroad", said Eran Taus, CEO of the Novolog Group.

"Medflex empowers those at the heart of the healthcare systems, namely doctors. Its messenger and video services are at the forefront of digital medical communication with patients and also among healthcare professionals," said Alon Shklarek, co-founder of medflex.