A month in, Tesla raises the prices on its vehicles in Israel
About a month after Tesla introduced its vehicles into the Israeli market, it has decided to raise the price on its Model 3 version by thousands of shekels, reflecting aggressive import policies
In a predictable move, a month after Tesla introduced its vehicles to Israel, the electric vehicle manufacturer raised prices on its new offerings. It must be noted that the decision to raise prices in the automotive industry - especially upon the brand's entry into Israel - is considered highly unusual, and could signal that Tesla-Israel is recalculating its route in regard to the aggressive policies taken by the company.

A glance at Tesla's new prices that were published on Wednesday, reveals that the company is raising the price on its most basic version, the Model 3, by NIS 5,000 ($1,500).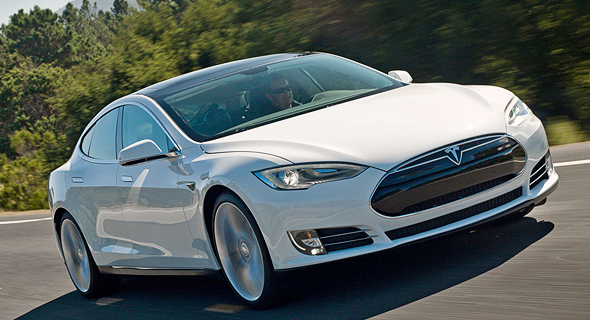 Tesla-Israel is raising the prices across the board on its electric vehicles, including on its Model S (pictured). Photo: Tesla

The price on the premiere version of the Model 3, went from NIS 220,000 NIS 225,000 ($66,000-$68,000) - and those are only dry figures. In reality, the price increase can be anywhere between NIS 5,000 to NIS 10,000 ($1500-$3000), in the case of the Model 3 version alone.

In the case of the Tesla Model S, the price of the Long Range version rose from NIS 320,000 to NIS 340,000 ($97,000-$103,000). It should be noted that the price is before tax is calculated. In other words, the real increase could amount to NIS 30,000 ($9,000). As for Model S's PLAID version, the price increase is far more significant, and has gone from NIS 450,000 up to NIS 490,000 ($13,600-14,800), meaning that the actual price will be even higher and could reflect an actual increase of NIS 60,000 ($18,000).

The rise in Tesla's prices could stem from a variety of reasons from the anticipated rise in the price of the USD, to renewed interest in the Israeli automobile market, after the manufacturer realized its great potential. The first vehicles are expected to be delivered to buyers sometime next week after the first shipment arrives in Israel.