Amsalem Tours Group launches ABT Cellular, an eSIM solution for overseas travelers
The eSIM technology can be uploaded through a QR code and function in 200 countries around the world
Israeli travel company Amsalem Tours Group has introduced a new solution to help travelers lower their mobile costs once the skies open again. With ABT Cellular, Amsalem Tours Group can provide a flexible electronic eSIM to work in 200 different countries.

The SIM is inserted into a phone using a QR Code using technology developed by Israeli company STI. Upon landing in a country, communication and internet connection will be available once the traveler scans his or her device. It is estimated that eSIMs provided by Amsalem Tours Group via ABT Cellular can lower costs for travelers by 50%.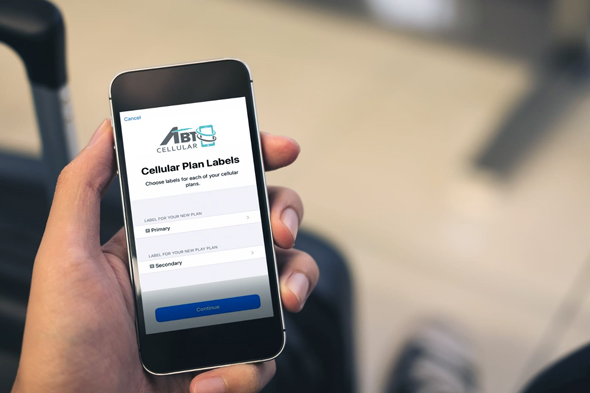 A look at ABT Cellular. Photo: PR

"For consumers, this service will lead to a revolution in everything related to the purchase of international communications packages," said Yaakov Amsalem, owner of the Amsalem Tours Group. "Our package offer is scalable and can be adapted to meet the needs of every passenger at market-breaking prices. This is especially good news for companies with extensive international activity since the savings will be huge."

eSIM technology allows travelers to communicate and connect with devices without the need for physically inserting a SIM card into their devices. It is understood that manufacturers like Google, Apple, and Samsung will begin to implement this technology into their smartwatches, tablets, and laptops for worldwide use. ABT Cellular will offer a variety of services to travelers supported by a virtual operator in Israel that runs on infrastructure from Pelephone.