Meitav Dash acquires tax return automation platform Finupp for $1.5 million
The Israeli startup saw a boom in users following Covid-19 mass furloughs
Tel Aviv-listed investment house Meitav Dash Investments Ltd., is acquiring fintech startup Finupp for an estimated NIS 5 million ($1.5 million). Finupp developed a digital platform for employees to file tax return applications and claims to have 178,000 clients that use its system.

The company provides its clients with a free rapid eligibility test and seeks to take a bite out of the earnings of traditional accountants. The platform enables users to see if they are eligible for tax refunds and if they are, provides an easy way to file their applications, scan the appropriate forms, and automate the filing process. The platform only charges users after they have received the refund.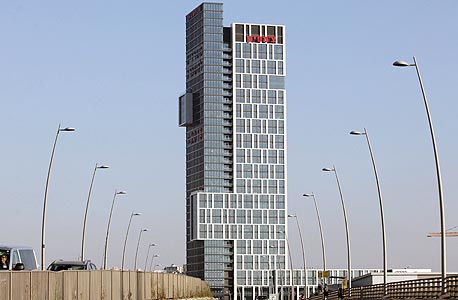 Meitav Dash's office building. Photo: Mickey Greenfeld

The company was founded in 2015 by Asaf Regev, Danny Silberstein, and Lior Albeck. Its CEO is Asaf Cohen.

Following the outbreak of the Covid-19 pandemic, which led to hundreds of thousands of employees being put on unpaid leaves, there has been a surge in the number of applications for tax returns. Applications can be submitted retroactively for a period of up to six years. According to Finupp, most of the increase in applications was due to people having stopped receiving salaries throughout the year.

Meitav Dash decision-makers believe that the increase in Finupp's earnings was indeed accelerated because of the Covid-19 effect, but estimate the product can succeed regardless. "Tax return eligibility tests is a financial service, which thanks to Finupp's technology will be available to the company's clients with a simple and user-friendly interface," Omer Milwidsky, Meitav Dash's Chief Digital Officer said. He added that the acquisition solidified Maitav Dash's emphasis on creating value on the back of digital technologies.