Report: IronSource in talks to merge with SPAC at $10 billion valuation
The targeting company is Thoma Bravo, one of the largest and most active investment firms operating in the tech sector
U.S.-based investment firm Thoma Bravo is in talks to merge its Special Purpose Acquisition Company (SPAC) with Israeli web and mobile monetization company IronSource Ltd. and go public at a valuation of $10 billion, according to a report by Bloomberg.

Thoma Bravo, which is considered one of the largest and most active investment firms operating in the tech sector, acquired Shlom Kramer's information security company Imperva Inc. in January 2019.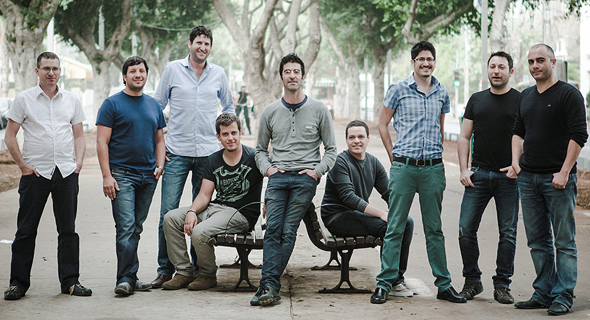 IronSource's management team. Photo: Tommy Harpaz

In November, Calcalist reported that IronSource was gearing up for an IPO in the first half of 2021, at a then valuation of a more modest $8 million.

According to the report, Thoma Bravo Advantage is seeking to raise about $1 billion in new equity to support a transaction that values the combined entity at more than $10 billion. If it manages to go public at that valuation, it would constitute a major leap for the Israeli company. In November 2020, private equity firm CVC Capital Partners acquired 25% of the company's shares for $450 million, putting its valuation then at $1.75 billion. IronSource was founded in 2011 and prior to the CVC deal had raised a total of $120 million.

The company's other shareholders include Viola Ventures, Tal Barnoach's Disruptive VC, 83North, Saban Ventures, Leumi Partners, and Clal Industries.