Playtika launches specialized employee onboarding app
The user-friendly app helps candidates keep track of the different stages of their interviews, providing them with information ahead of each step in an interactive format
Recruiting employees, especially during a worldwide pandemic, is difficult. Israeli gaming company, Playtika Ltd. on Monday launched a user-friendly candidate onboarding app that assists new candidates as they pass through each stage - from the preliminary phone interview right up until they begin working at the company.

Playtika has decided to offer candidates a sneak-peek into what actually goes on in the company, and keep track of the interview process, as it progresses. The onboarding app accompanies candidates throughout the interview process, and helps them follow their recruitment progress, which can include anywhere between four and seven stages. Users can view information pertaining to how long each step will take, who they will be interviewed by, as well as links, videos, and articles where they can gain a clearer picture of what types of questions they will be asked ahead of time. It also incorporates information on the company's games and values, through videos that offer insight into what it's like to work at Playtika. As each step progresses, candidates "play" the app to unlock more information.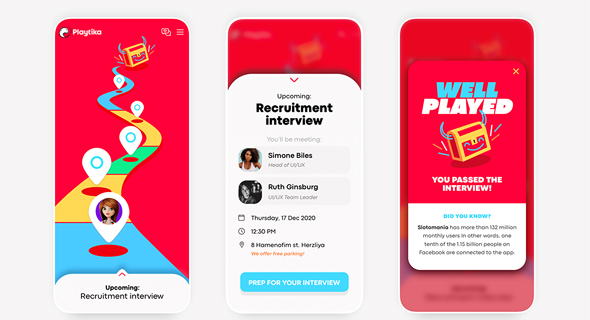 Playtika's user-friendly interactive app allows candidates to keep track of their recruitment process. Photo: Playtika

Yael Yehudai, SVP Global HR at Playtika noted that "it's important to us, now more than ever, to preserve a candidate's positive experience and create certainty and readiness ahead of each step. This is not a substitute for personal contact with a recruiter in a preliminary telephone call, but it is a complementary tool that can gather information about the entire process for candidates."

Playtika is one of the world's leading gaming companies, and is considered to be one of the best companies to work for by U.S. analytics firm Dun & Bradstreet Corp. Founded in 2010 by Robert Antokol and Uri Shahak as a small startup, today over 35 million people play its games. It employs 3,700 people worldwide, and around 850 in Israel alone. It has offices in Israel, Ukraine, Belarus, Romania, Germany, Finland, Austria, Canada, the U.S., the U.K., and Australia.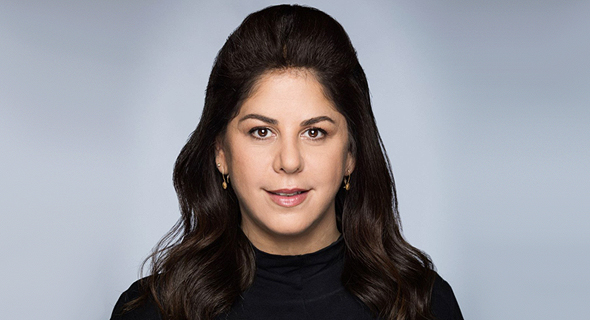 Yael Yehudai, SVP Global HR of Playtika. Photo: Ohad Romano