Israel's OurCrowd enters $15 million partnership with Japan's NTT Finance
NTT Finance will have access to OurCrowd's portfolio of AI, IoT, Healthtech, and AV companies
NTT Finance, a subsidiary of NTT Group announced on Tuesday that it will establish NTT Finance Israel LP with OurCrowd, one of Israel's largest network of investors. NTT Finance will commit $15 million to launch the program, and OurCrowd will provide early access to its deal flow pipeline. Through the Ourcrowd platform, NTT will leverage a value-added gateway to technologies like AI, IoT, Healthtech, and autonomous vehicles for potential investment.

"We are delighted to partner with NTT, one of the world's leading telecommunications and IT companies," said OurCrowd CEO Jon Medved. "Working closely with NTT, we expect to further strengthen ties between Israel, Japan, and the global tech community."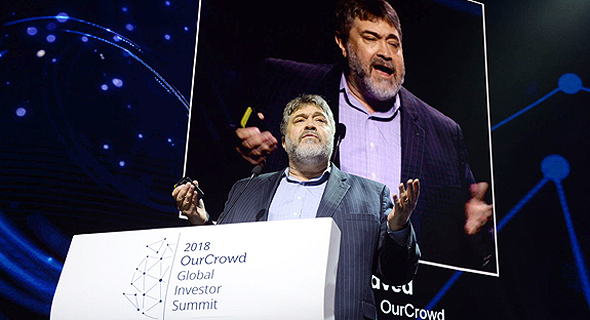 OurCrowd CEO Jon Medved. Photo: OurCrowd

NTT Finance President Yoshikiyo Sakai added that "NTT Finance will contribute to pursuing business growth for both NTT Group and startups in Israel, facilitating potential opportunities to launch collaborations between their businesses, through expanding venture investments in IT startups."

OurCrowd is a connected network with more than 80,000 registered investors from more than 195 countries. The global venture investing platform can help institutions and individuals invest in emerging companies. It has more than $1 billion in committed funds for its portfolio companies, of which it has more than 200. NYY Finance was established in 1985 and is a full-service financial services firm. It provides billing, payment services, and credit card financing.