People learn more about a workplace in the hallways than in interviews
During a year of working remotely, many companies were forced to improve their recruitment process through apps, video interviews, and built-in digital questionnaires, which have forever changed the way companies sort through candidates
What exactly goes through the mind of a person who is interviewing for a position at a company whose premises they have yet to step foot in and have no possible way of becoming acquainted with the office, its vibe, or its people? Remote recruitment has added a new layer of complexity to the hiring process, in addition to the regular challenges that candidates seeking employment face. The processes are longer, there are more tests, more 'work from home' assignments - all before the first video interview even takes place. Employers also face a challenge in trying to learn enough about a candidate, and attempt to understand whether they can fit the company's DNA.

There are three main challenges in recruiting remotely, says Yael Yehudai, SVP Global HR at Playtika, who over the past year recruited 1,000 employees remotely, 300 of them in Israel. The first challenge is to impress candidates who don't physically come into an office. "In the hallways you learn a lot more about a workplace than in an interview," she said. The second challenge is the complexity involved in remote interviews, where the interviewer and the interviewee are often at home, sometimes with their children disrupting them; and the last challenge is that it's more difficult for an employer to learn about a candidate without ever meeting them face to face.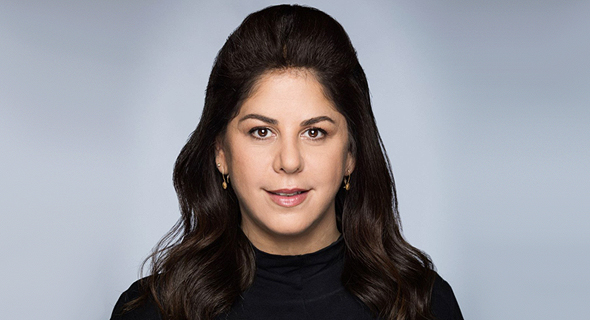 RoYael Yehudai SVP Global HR of Playtika. Photo: Ohad Romano

Therefore, in order to confront these challenges employers have increased the amount and variety of content that they offer candidates, to give them a sneak-peek into what actually goes on in the company, as well as follow developments. In addition, Playtika trained managers who interviewed candidates and emphasized certain points such as setting aside ample time for an interview, allowing sufficient time to ask questions, and giving the interviewee more space to impart a positive experience. "We also added tests that try to identify personal styles and original thinking. The experience nowadays tends to be more one-dimensional so we present candidates with certain scenarios and examine whether they are suited to Playtika's DNA. We provide several examples, and there are even instances where we've added a decision-making testing tool," Yehudai said.

Playtika even developed a unique app that accompanies candidates from their initial interaction right up until they begin working. "We wanted to create an easy, smooth process from candidates' first interactions right up until they begin working at the company. We want our candidates to have a clear picture, provide them with information and transparency, and have included an interactive gaming component that allows candidates to unlock more information as their recruitment process progresses." After a preliminary phone interview, a candidate will pass between four to seven stages and can view their progress through the app. "Our main goal is to create certainty throughout the process, how long each step takes, who is the most senior figure a candidate will meet in an interview, and what happens after each step."

Naturally, remote recruitment infrastructure existed in the past, but over the past year the process went entirely virtual. "We've reinforced video interview tools, and composed questions that define the position the candidate is applying for, which they answer while being filmed. We've adjusted these virtual tools for managers too, which helps them build a template for interviews that include behavioral questions to assist them in formulating an online interview process, compare candidates, and help them ask the right questions and feel confident about their decisions," said Iris Almosni, Talent Acquisition Country Lead at Teva Pharmaceuticals' Israel branch.

"During the transition to online recruitment, the recruiter's responsibility has become more pronounced. When a person comes to an office, candidates have the chance to be impressed by the atmosphere, to see where they will work, but when working remotely that is no longer an option. Therefore, the recruiter is responsible to precisely describe the position, and formulate a list of expectations about both the hiring process and the position. We've encouraged recruiters to inform candidates early on what they should expect, and update them at the end of each step in preparation for the next, to ensure them as much as possible," she said.

In addition to the challenges involved in recruiting remotely, at Israeli credit card company, Isracard, strict regulations are also enforced. Most recently the company has mainly been recruiting for customer service and sales representatives roles, and in order to do so remotely, Isracard trained recruiters to make adjustments to the recruitment process to encompass those regulations.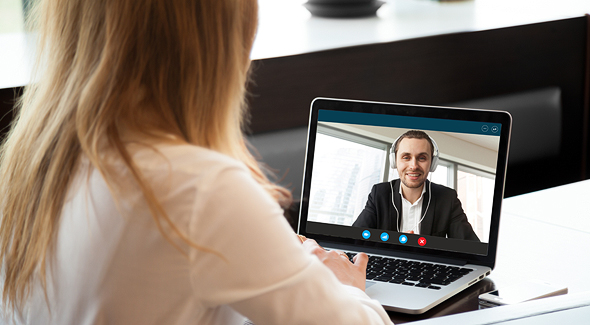 During the pandemic, many companies began recruiting employees remotely through video calls (illustrative). Photo: Shutterstock

"We had to adapt to the new reality. We did this through training and advising recruiters to adapt to the constantly-changing process, to show compassion, patience, and flexibility, but not to discard professionalism. Apart from that we built a digital questionnaire, we conducted remote videotaped interviews, which proved to be an effective tool to cut down on time and also to get a feel for each candidate. We were more flexible about interview times, and we added a set of suitability examinations that could be filled out remotely so that we had every tool at our disposal during this period," Limor Shako said, who serves as VP of Human Resources at Isracard.

According to Shako, remote recruitment has shortened schedules and the human aspect has almost completely disappeared from the process, but in the future she thinks recruiters must incorporate remote recruitment for certain positions alongside in-person interviews.