Fast-charging battery startup StoreDot closing on $3.5 billion SPAC merger
StoreDot's batteries can currently be used to power drones, electric motorcycles and scooters, and the Israeli company believes it will be able to charge electric vehicle batteries in the near future
Two months after showcasing its first-generation 5-minute-charge battery, Israeli company StoreDot is in negotiations to merge with a Wall Street SPAC at a $3.5 billion valuation, according to sources who spoke to Calcalist under the condition of anonymity. Investment bank JP Morgan is leading the negotiations for StoreDot. StoreDot's batteries can currently be used to power various devices including drones, electric motorcycles, scooters, power tools, and others.

StoreDot is hoping to make the most of the market's current momentum, with numerous tech companies merging with SPACs at high valuations over recent months. Companies in the autonomous and electric vehicle sector have garnered particular attention during this time.

Speaking to Calcalist two months ago, StoreDot CEO Doron Myersdorf said it was the first time that the world has seen a standard lithium-ion battery being fully charged in five minutes. "This was the first time we were able to demonstrate a completely standard battery, straight off the assembly line getting charged in five minutes."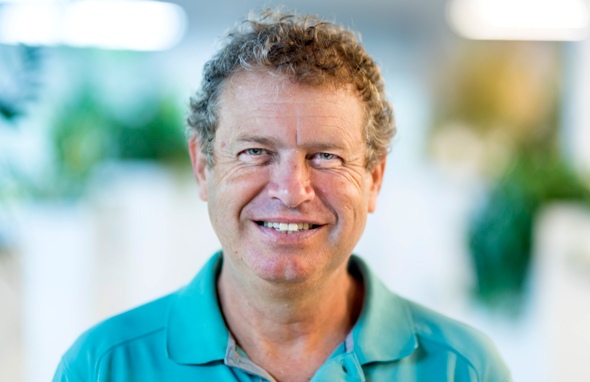 StoreDot CEO Doron Myersdorf. Photo: StoreDot

He added that the technology is not yet capable of charging electric vehicle batteries as it aspires to, but that the demonstration was a strong proof of viability for the company's XFC (extremely Fast Charging) solution.

"An EV battery will be presented before the end of 2021 and in 2022, the company will demonstrate the rapid charging of an electric vehicle," Myersdorf said.

Founded in 2012 by Myersdorf, Prof. Simon Litsyn, and Prof. Gil Rosenman, StoreDot operates out of Herzliya and employs dozens of people. It has raised a total of $140 million in four financing rounds. StoreDot's strategic investors include BP, Daimler, Samsung Ventures, and TDK.

Just last month, Israeli autotech company REE Automotive reached a deal to go public on Nasdaq through a merger with 10X Capital Venture Acquisition Corp, a blank check SPAC.

The transaction featured a $300 million private investment in public equity (PIPE) which is set to give the combined entity a value of about $3.1 billion.