Team8 leads $12 million seed round in AI-enterprise platform Noogata
The company develops an artificial intelligence platform for enterprises. Seed round funding will be used to increase digital transformation, unlock data, and expand platform to new industries
Israeli startup Noogata, a leader in simple, no-code artificial intelligence (AI) data analytics for enterprises announced Tuesday that it has secured $12 million in a seed investment round. The funding round was led by Team8 with the participation of Skylake Capital, which specializes in early stage investments in companies that offer IT services to organizations.

The company's platform collects, enriches, and models data insights, predictions and recommendations. It provides actionable data analytics that can be utilized across multiple departments, ranging from sales and operations to finance and marketing teams. This eliminates the need for internal development overheads or the use of limited out-of-the-box solutions. The platform seamlessly and rapidly integrates with enterprise data systems.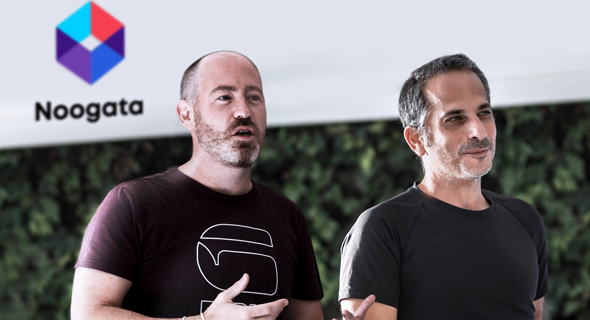 Noogata co-founders Assaf Egozi (left) and Oren Raboy. Photo: Yuval Sol Boker

Noogata was founded by Assaf Egozi, who serves as the company's CEO, and Oren Raboy, CTO, who began founding their company through assistance from Team8 in 2019. Egozi has over 20 years of experience in different management positions, and worked for 10 years at the Mckinsey consulting firm in different areas of the world. He also served as an independent consultant for Team8 since it launched in 2014. Raboy has rich technological and entrepreneurial experience including from his role as Senior Product Manager at Cisco Systems, Inc., Director of Product Management at P-Cube, and most recently at Totango, where he served as a co-founder, VP of Engineering, and VP of Products.

Noogata employs 20 people out of the Team8 offices in Tel Aviv. Noogata's current investment round is designed to support product development and organizational expansion to fast-track and scale its enterprise AI offering, while supporting the company's expansion to different industries and serving new customers, as well as existing customers, some of which include Israeli supermarket giant Shufersal Online, alongside global brands such as Colgate and PepsiCo.

"We believe data teams are at the epicenter of digital transformation and that to drive impact, they need to be able to unlock the value of data. They need access to relevant, continuous and explainable insights and predictions that are reliable and up-to-date," said Assaf Egozi, Noogata co-founder and CEO.

"Noogata is perfectly positioned to address the significant market need for a best-in-class, no-code data analytics platform to drive decision-making. The innovative platform replaces the need for internal build, which is complex and costly, or the use of out-of-the-box vendor solutions which are limited," said Yuval Shachar, Managing Partner at Team8.