Tel Aviv to host Global Wellness Summit focusing on innovation in the $4.5 trillion market
Welltech Ventures co-founder Amir Alroy selected to co-chair the November event as the world begins to emerge from under Covid-19
Technology is set to take center stage at this year's Global Wellness Summit (GWS), the foremost gathering of international leaders in the $4.5 trillion global wellness economy, which is set to be held in Tel Aviv this November.

The Tel Aviv event was originally supposed to take place in 2020 but shifted to a virtual format because of Covid-19 restrictions. This year, delegates will experience three days of expert keynotes and panels on the very different future for wellness as the world emerges from the pandemic.

The agenda, and an expanded Tech Innovation Pavilion, will expose delegates to the cutting-edge future of wellness, with a focus on local companies that are taking the lead in health and wellness technologies.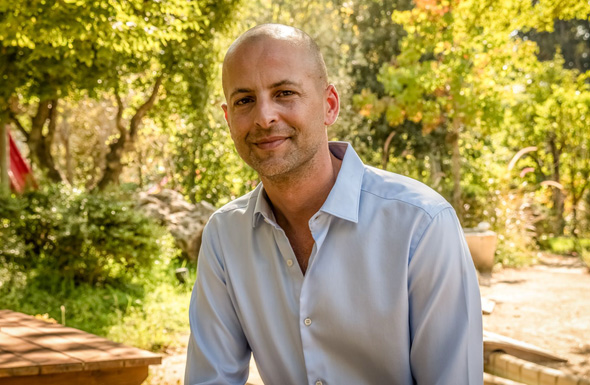 Welltech Ventures co-founder Amir Alroy. Photo: Pola Studios

To help ensure that, the Summit organizers named Amir Alroy, co-founder of Welltech Ventures, Israel's first wellness innovation fund, as the event's co-chair. Alroy will be instrumental in creating the agenda for the annual conference on the business and future of wellness. Welltech Ventures invests in wellness start-ups, increasing their viability and connecting them to global partners.

"I'm thrilled to help create the 2021 GWS, which will have the most powerful focus in its history on wellness innovation across all industry sectors. My goal is to immerse attendees in the best and brightest ideas being developed by companies all across the wellness spectrum and have them meet the leaders that are shaking up the industry," Alroy said.

"Analysts agree that the long crisis has made wellness the number-one priority for consumers, and so much investment is flowing into our industry," said Susie Ellis, GWS chair and CEO. "The 2021 GWS will explore how wellness is at a crucial tipping point, with so many new directions and opportunities. Every business now needs to 'think like a start-up,' and Israel, the Startup Nation, is the perfect place to jumpstart needed new ideas."