Dovi Frances' Group 11 announces new $120 million fintech fund
Similar to its prior funds, Group 11 Fund V will invest primarily in Silicon Valley-based financial technology software companies often related to Israel through their founding teams and R&D centers
Venture capital fund Group 11, founded by Dovi Frances, has announced the first closing of its fifth fintech fund, totalling over $120 million. Group 11 announced just three months ago that it planned to raise a new $100 million fund.

Group 11 Fund V is anchored by institutional investors Migdal Insurance and Harel Group, who were joined by Menora Mivtachim Insurance, More Investment House, Hachshara Insurance Company, True Capital Management, and numerous other U.S. and Israeli based family offices.

Similar to its prior funds, Group 11 Fund V will invest primarily in Silicon Valley-based financial technology software companies often related to Israel through their founding teams and R&D centers.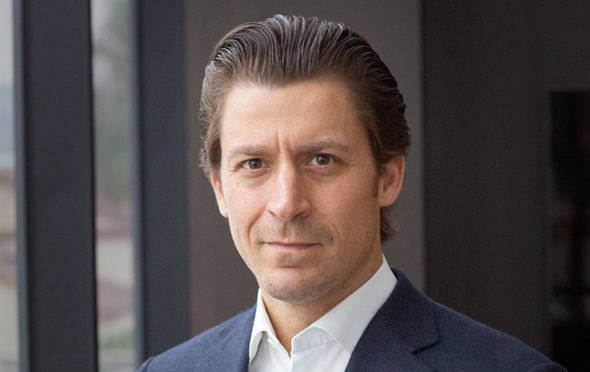 Dovi Frances. Photo: Group 11

Fund V's $120 million first close comes on the heels of a string of high-profile announcements from Group 11's portfolio over the past few months. Namely - Papaya Global completing its $100 million Series C at a $1.2 billion valuation, TripActions competing its $155 million Series E at a $5 billion valuation, Next Insurance completing its $250 million Series D at a $2 billion valuation, and Tipalti completing its $150 million Series E at an over $2 billion valuation, to name only a few.

Investment in the new fund will also be available on the Tel Aviv Stock Exchange's new platform TASE UP.

TASE UP, launched several months ago, is an electronic platform designed by TASE to allow private high-tech companies, venture capital funds, funds specializing in real estate properties overseas, and credit funds access to investments from institutional and accredited investors. Unlike listing on TASE main market, companies that are listed on TASE UP platform remain private and are not subject to any reporting or prospectus publishing requirements under the Israeli Securities Law.

Group 11 is a Silicon Valley-based VC that focuses on investing in the financial services industry. Group 11 is considered a top 1% performing fund. Since its inception at the end of 2011, the firm has invested over $200 million in some of Silicon Valley's most prominent and disruptive financial technology companies, including Tipalti, TripActions, HomeLight, SunBit, Next Insurance, Papaya Global, EquityBee, and Lili Bank. While the fund invests predominantly in U.S.-based companies, about 70% of its portfolio is Israeli related with Israeli founders at the helm and an R&D presence in Israel. Frances currently serves on the boards of multiple companies in which the fund has invested and is also a member of the Advisory Council of Leumi Bank U.S, and serves on the Steering Committee of ICON - Israel Collaboration Network.

"Since the inception of Group 11 a decade ago, the impact of FinTech on transforming and revolutionizing the traditional financial services industry has increased dramatically," said Frances. "The Covid-19 pandemic has further accelerated the FinTech 'Cambrian Explosion' and we expect this digitization renaissance to last for decades to come. Group 11 has been fortunate to be at the forefront of this revolution as a partner of choice for many founders of young companies that over the past few years have evolved to become category-defining unicorns.

"While we invest predominantly in U.S. FinTech based companies, about 70% of our portfolio has emerged out of Israel with Israeli founders at the helm and R&D presence in Israel so naturally we are very pleased to welcome Israel's largest institutional investors into the Group 11 family."