UAE's largest bank partners with Gloat to launch internal 'Talent Marketplace'
Gloat's talent marketplace combines consumer-grade user experience with leading AI to help match individuals to the best opportunities within their company
First Abu Dhabi Bank (FAB), the UAE's largest bank, has partnered with Israeli company Gloat, which has developed an AI-powered internal talent marketplace and workplace agility platform.

Gloat's talent marketplace combines consumer-grade user experience with leading AI to help match individuals to the best opportunities within their company in near real-time, including full-time roles, projects and job swaps, mentorships, networking opportunities, and more. It is being used by some of the world's leading brands around the world, but FAB marks the first deployment in the Middle East.

"As the pandemic has accelerated the digital agenda, we have adapted and innovated the ways we serve our customers, internally and externally, and our communities. The Talent Marketplace will allow FAB to break down silos across the organization and provide employees with an actionable, diverse, and personalized career climbing wall designed around their ambitions, thereby enabling growth opportunities beyond a job description," said Kathryn Wilton, SVP, Performance and Talent Management at FAB.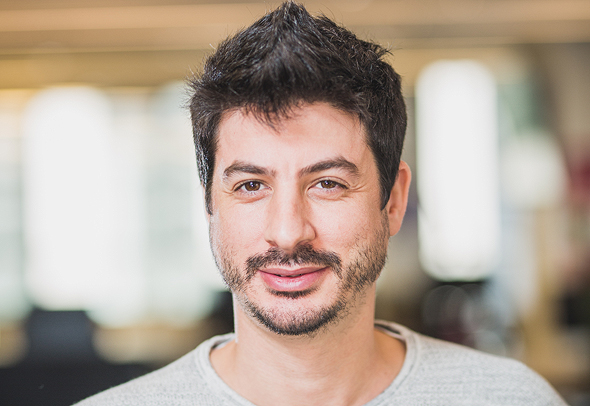 Gloat CEO and co-founder Ben Reuveni. Photo: Courtesy

Ben Reuveni, co-founder and CEO of Gloat was delighted to have struck a deal with First Abu Dhabi Bank. "We look forward to empowering FAB's employees with personalized opportunities for growth and career development, while giving the business the ability to develop and deploy talent with greater agility than ever before," he said.

Gloat, incorporated as Workey Employees Recruitments Ltd., has created what it likes to call an internal 'Talent Marketplace' for large enterprises. Its white label solution can be integrated into existing human capital management (HCM) systems to help employees find meaningful work or mentorship programs within their current organizations. After uploading their LinkedIn profile to the internal system, employees are then shown real-time opportunities to assist in activities taking place at a separate part of their company or organization. Using a 'thumbs up, thumbs down' interface, Gloat then learns the behavior and interests of each worker and tweaks their opportunities based on an AI algorithm.

Gloat's solution is used by large companies such as Unilever or Schneider Electric, whose employee numbers reach up to 100,000 people around the world. By using the solution, Gloat claims that workers can enhance their skills and progress through their careers despite the challenges brought on by Covid-19.