Online trading platform Plus500 appoints Jacob Frenkel as its new chairman
The former Bank of Israel Governor and JPMorgan Chase International chairman says the company can help make financial markets more accessible to all
Former Bank of Israel Governor Professor Jacob Frenkel is facing a new challenge. After a dream year with traders and investors stuck at home, that ended in a final quarter that undermined the strong yearly trend, Israeli online trading platform Plus500 announced on Thursday that it was appointing Frenkel as its new chairman.

Frenkel will succeed Penny Judd as chairman following the board's annual meeting in May, subject to shareholder approval.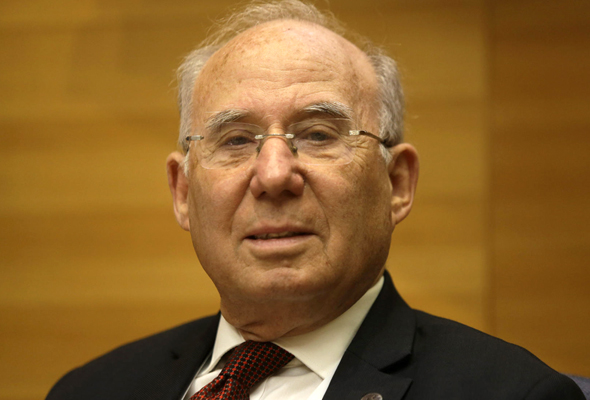 Jacob Frenkel. Photo: Amit Shaal

Plus500 recorded a 146% jump in revenues in 2020, despite a fourth-quarter 4% drop relative to the same period in the previous year. The company was also able to ensure an annual tax return of $47 million thanks to approvals of its technological developments by Israel's Tax Authority and Innovation authority.

Frenkel served as Bank of Israel's Governor between 1991-2000 with a track record of over 40 years in global macroeconomics.

Most recently, he was the chairman of JPMorgan Chase International, between 2009 and 2020. He also serves as chairman of the Board of Trustees of the Group of Thirty, a private non-profit consultative group on international economic and monetary affairs.

"Professor Frenkel's significant experience and knowledge of the financial services sector will be a huge asset for Plus500, as we enter a new phase of development, evolving into a multi-asset fintech group over time," Plus50 CEO David Zruia said. "With Professor Frenkel as our proposed new chairman, I believe we are very well placed to access a number of major growth opportunities in the future, thereby delivering value for Plus500 and our shareholders over the coming years."

"The company's vision of making the opportunities that exist in the financial markets accessible in a simple and universal way to the general public, together with its advanced innovative technology, will enable it to expand its activities and become a global fintech group," Frenkel said.