Pitango and Chemi Peres launching $230 million SPAC
The new special acquisition company, backed by VC funds Pitango, Amplify, and Sphera, has been named Israel Amplify Program and is targeting a merger with a technology company in Israel
Pitango Venture Capital is joining the SPAC trend, announcing on Friday that it is launching a special purpose acquisition company (SPAC) named Israel Amplify Program (ISAP) together with funds Amplify, and Sphera with the aim of raising up to $200 million in an initial public offering. According to its announcement, Israel Amplify Program is targeting a merger with a technology company in Israel.

The New York-based company plans to offer 20 million units at $10 each. The company may also raise an additional $45 million, increasing Israel Amplify Program's value to $250 million. According to the prospectus, the anchor investor intends to purchase up to 9.8% of the offering.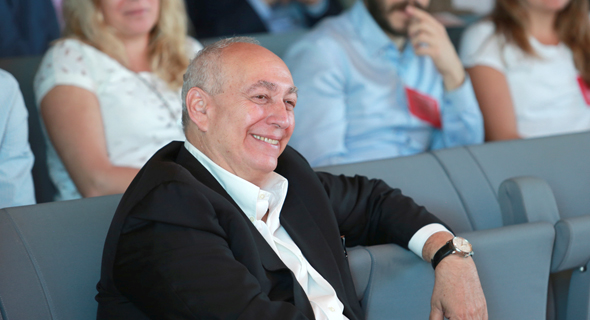 Pitango VC Managing Partner Chemi Peres. Photo: Orel Cohen

ISAP is led by Chairman Chemi Peres, who has been Managing General Partner of Pitango since co-founding the fund in 1996. Asher Levy, who serves as co-founder and Limited Partner at Amplify-Israel and was previously CEO of Orbotech, will serve as the CEO of ISAP. Peres' co-founder at Pitango, Rami Kalish, will serve as a director on ISAP's board.

"Our experienced management team, our sponsors and their respective affiliates have operated and invested in leading Israeli, global technology companies across their corporate life cycles and have developed deep relationships with organizations and investors operating within our focus area of technology-based businesses in Israel," read the prospectus. "We believe that these relationships and our management team's experience, knowledge and networks present a significant opportunity to help identify attractive Israel-related technology-based businesses that can benefit from access to the public markets, and execute complex business combination transactions, thereby enhancing shareholder value."