Capitolis raises $90 million in series C round for financial solutions
The fintech startup's software platform drives resource optimization for capital markets, and enables financial institutions to more efficiently allocate their capital. Funds to be used to recruit additional employees, expand operations
Israeli fintech startup, Capitolis, announced on Tuesday that it has completed a $90 million series C funding round, led by Silicon Valley's Andreessen Horowitz, which in the past invested in companies such as Lyft, Robinhood, and Airbnb, among others. The company did not specify its valuation but Calcalist has learned that it has tripled since the previous funding round, meaning it's high into the nine figures.

Capitolis has developed a software as a service (SaaS) platform that drives financial resource optimization for capital markets, and enables financial institutions to more efficiently allocate their capital - in line with the constantly changing regulatory landscape - and has the potential to materially impact returns on capital, market liquidity, and access to markets.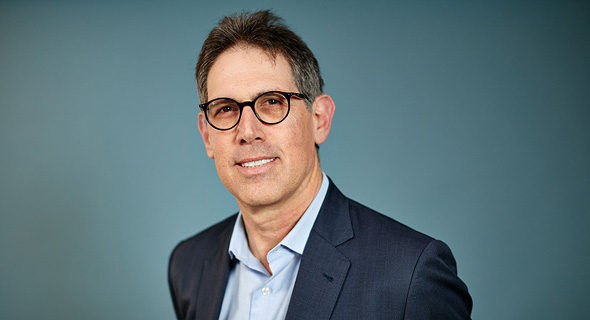 Founder and CEO of Capitolis Gil Mandelzis. Photo: James Bell

"Due to the financial crisis, banks have less capital to offer their customers and regulatory bodies have created a situation where a bank's capital is more expensive than that of other institutional investors. There is a global shortage of banking capital. We enable people to receive services from any bank, but the capital will come from elsewhere. We are creating a new market. Prior to the pandemic, if a customer wanted a credit card from a bank, the bank would issue that card without any problems. After the financial crisis, the regulator changed the rules and it has to be part of your balance sheet, with that fee charged to the bank. As a result, the banks may want to issue you that card as part of its services, but it is limited, and that's why we are creating a market that allows different institutions to connect to banks and give their customers capital for those needs," Gil Mandelzis, Capitolis founder and CEO told Calcalist.

Capitolis was founded in 2017 by Mandelzis, Tom Glocer, and Igor Teleshevsky. Mandelzis serves as CEO, and is one of the former founders of the fintech company Traiana which was acquired by ICAP for $300 million in 2007. Glocer serves as Executive Chairman, and in the past served as the CEO of Thomson Reuters. Teleshevsky serves as the VP of R&D, and in the past was Executive Vice President of Traiana and later CIO at ICAP.

The company employs 92 people in its offices based in Tel Aviv, New York, and London. Since its founding, Capitolis has connected over 75 different global financial institutions to its platform.

"Andreessen really loved our story. They have been following us for a while. They are looking for companies that are making a big difference to huge markets. They loved what we have done in the huge capital market, and they believe that we are the only company that is trying to reinvent venture capital, and this is the type of ambition they like to support, similar to companies like Lyft, Airbnb, and others," Mandelzis said. "We had a number of offers but we wanted to work with Andreessen. They think big, have a lot of patience and experience, and are a very impressive machine."

"We aren't in a hurry to go anywhere. We raised the money not because we needed it - we have $180 million in reserves and it was easy to raise more funds," Mandelzis said. "We are from the older generation and we have no intention to go public through a special purpose acquisition company (SPAC), we prefer to take the high road. We want to build a real big company."

Capitolis has developed a platform which enables banks and large financial bodies to cooperate with one another. Capitolis' technology connects leading financial entities to automatically optimize their capital activity. Since its founding, Capitolis' platform has succeeded in freeing over $8 trillion from non-essential positions to over 75 different financial entities. This activity enables those entities to direct capital for growth purposes via cooperation that didn't exist beforehand.

The funding round included the participation of existing investors Index Ventures, S Capital, J.P. Morgan, Citi, SVB Capital, Spark Capital, Sequoia Capital, and State Street Corporation bringing the total amount of Capitolis' funds to $170 million. Capitolis, which is undergoing rapid growth, plans to use the funds to continue building its current products, developing future ones, continue its growth and expand its team of 90 employees to 150 by the end of the year.

"What sets Capitolis apart from other players in the capital market is the management team's aspirations and talent, and how they are bringing applicable technologies and tremendous benefit to the market," Alex Rampell said, General Partner at Andreessen Horowitz.