Israel launches first virtual real estate fair
Blue-and-white real estate event kicks off online during Passover holiday, visitors can "virtually" tour homes
Due to pandemic restrictions and the Passover holiday, finding a new home these days has become even more complex. The Organization of Builders and Contractors of the Tel Aviv District aims to solve that problem by hosting the first Israeli virtual real estate fair, where apartments for sale will be presented online in an interactive format. The event is currently taking place over the course of the holiday from March 29 - April 1, and will offer those looking for a new home a multitude of options and deals.

With the expansion of digital platforms to fields like telehealth and online learning, the organization along with STV Channel decided to launch its "Home Town 21" event which is the first of its kind and whose innovative smart system was developed by Exporia, which provides viewers with interactive 3D displays.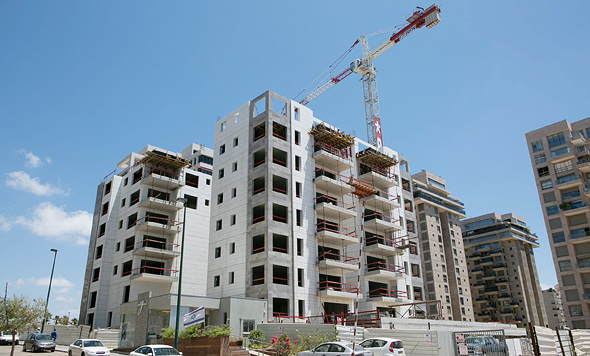 The project will showcase new homes under construction and offer them for sale virtually. Photo: Ener Green

During the course of the event, leading Israeli construction companies will present and promote certain new projects around the country, and the fair will also feature interactive display booths. In a unique twist, visitors can virtually "tour" the fair with an avatar as well.

The fair, which will take place during the Passover holiday, will feature about 100 residential projects by dozens of leading construction companies, including Africa Israel, Peretz Bonei Hanegev, Yossi Avrahami, the Netanel Group, Avney Derech, Bonei Hatichon, America Israel, Etz Hashaked, the Meshulam Levinstein Group, Zvi Zarfati & Co. Building Contractors, the Bachar Group, and more. The fair will run for 24 hours, and users will be able to communicate with company representatives via direct messages or video chats or calls.

"The past year has deepened our understanding that technological means are here to stay. The virtual apartment fair allows anyone to log on to the site in their free time, and be impressed by the abundance of construction projects from leading Israeli companies all the way from Israel's center to Eilat," said Eli Rosenthal, CEO of the Organization of Builders and Contractors of the Tel Aviv District.