AmplioSpeech raises $27 million for special education platform
AmplioSpeech offers an outcomes-driven, intuitive digital platform that engages students, and partners with special education professionals to deliver differentiated interventions
Israel tech company AmplioSpeech, which has developed a digital intervention platform for special education students, has announced a $27 million funding round led by Quad Partners, which specializes in EdTech investments. Quad was joined by Volos Investments, which runs a special education school and also invested in the company in its previous round. AmplioSpeech has raised $37 million to date.

"The concept behind Amplio is based on the use of Artificial Intelligence (AI) and Natural Language Processing (NLP) in order to help and improve the capabilities of children with special needs in the areas of speech-language, dyslexia, and more," said Dr. Yair Shapira, the CEO and founder who set up AmplioSpeech to help his son who suffers from a speech impediment. "Research has shown that the progress of students is correlated to the intensity level of the treatment they receive. Amplio's platform provides students with detailed and result-focused tutorship so that they can meet their results and progress at a fast pace, in particular, due to the loss of school time during the Covid-19 pandemic."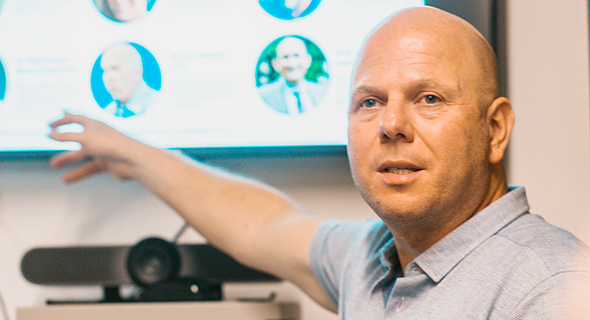 AmplioSpeech founder and CEO Yair Shapira. Photo: Courtesy

AmplioSpeech offers an outcomes-driven, intuitive digital platform that engages students, and partners with special education professionals to deliver differentiated interventions, whether on-site or online. Initially serving students in the areas of speech-language and dyslexia, the platform assesses students' responses to measure reading accuracy and fluency, comprehension, word segmentation, spelling skills, speech intelligibility, syntax and more, and then provides the student with visual and audio cues to support the lesson.

The new funding will be used to develop the company's products and to expand its marketing and sales activity. "Our mission is to help students with special needs to make the most of their potential," added Shapira. "We are happy that this funding will allow us to reach many more children."

Since the launch of the platform at the beginning of 2019, tens of thousands of students have received treatment via Amplio.

According to the U.S. National Center for Education Statistics, the number of students ages 3–21 who received special education services under the Individuals with Disabilities Education Act (IDEA) in 2018-2019 was 7.1 million, or 14% of all public school students. Among students receiving special education services, 33% had specific learning disabilities. U.S. law requires education systems to integrate students with special needs, and systems reportedly spend $100 billion a year to do so.

Amplio employs around 50 people in Israel and the U.S. and is currently expanding its R&D team in Israel, as well as its sales teams in the U.S. The company intends to triple its workforce over the coming months.